Heartland Strategy Game Board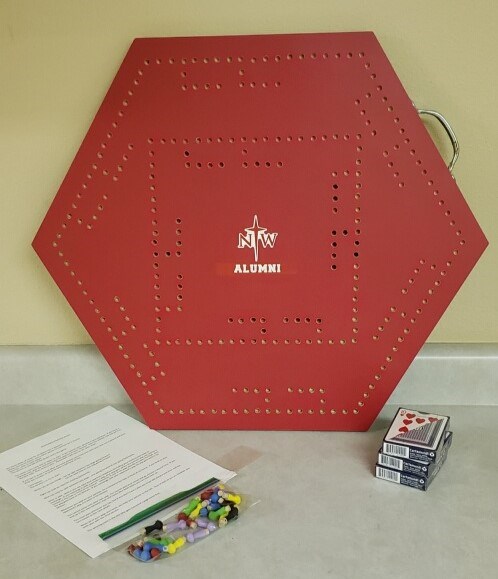 Have some fun with family or friends with this red Heartland Strategy board. It even features the NW logo! Hours of laughter come with this item!
Restrictions: Board complete with card, pegs and rules!
This item is available in the silent auction.
Donated by
Arlin & Glenda Brenneman, Orange City, IA
How to bid
You can bid on this item at the Scholarship Auction on Saturday, FEB. 9, 2019. The silent auction and buy-it-now starts at 9 a.m. and the first section closes at 9:45. The audible auction starts at 11 a.m.
---