Custom T-Shirt Quilt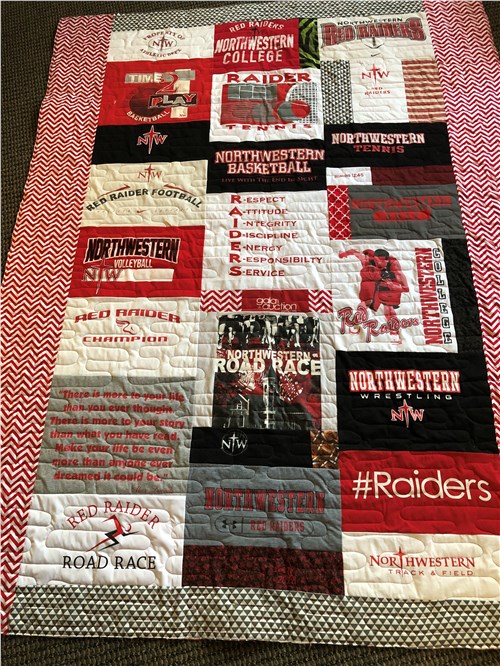 This certificate will allow the winning bidder to provide 12-15 personal t-shirts of your choice to Becky who will design them into a 60x72" quilt. You choose colors and details. Becky will line and back the quilt to make a wonderful memory piece. (Photo is only a sample.)
Restrictions: To be completed within 45 days of receiving the t-shirts. Contact r.koster@frontier.com or call 815-772-7467 to make arrangements. See facebook page: dutchthimblequilts for more information.
This item is available in the audible auction.
Donated by
Rebecca Koster, Morrison, IL
How to bid
You can bid on this item at the Scholarship Auction on Saturday, FEB. 9, 2019. The silent auction and buy-it-now starts at 9 a.m. and the first section closes at 9:45. The audible auction starts at 11 a.m.
---