Wind Chimes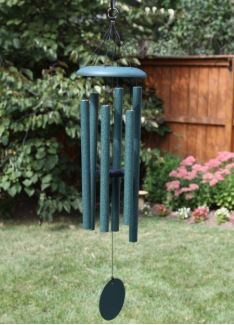 These beautiful black, bronze and hand-tuned wind chimes are 36" long and 1" in diameter. They play Corinthian Bell tunes.
This item is available in the audible auction.
Donated by
Jim Vander Velde, Rock Valley, IA
How to bid
You can bid on this item at the Scholarship Auction on Saturday, FEB. 9, 2019. The silent auction and buy-it-now starts at 9 a.m. and the first section closes at 9:45. The audible auction starts at 11 a.m.
---