Washington Pavilion Admission Vouchers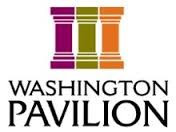 Experience an educational outing at the Washington Pavilion's Kirby Science Discovery Center, CineDome and Visual Arts Center with these 4 admission vouchers. All ages will love it!
Restrictions: Expires 12/11/19.
This item is available in the silent auction.
Donated by
Washington Pavilion, Sioux Falls, SD
How to bid
You can bid on this item at the Scholarship Auction on Saturday, FEB. 9, 2019. The silent auction and buy-it-now starts at 9 a.m. and the first section closes at 9:45. The audible auction starts at 11 a.m.
---