"My Tour" Golf Balls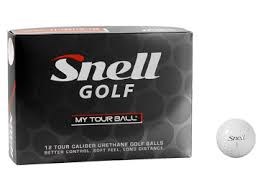 Designed and manufactured by Dean Snell, the former Titleist Pro V1 and TaylorMade Penta golf ball designer. Twelve premium 3-piece tour caliber urethane golf balls, with better control, soft feel, and long distance per box.
This item is available in the silent auction.
Donated by
Harold and Jill Hoftyzer, Orange City, IA
How to bid
You can bid on this item at the Scholarship Auction on Saturday, FEB. 9, 2019. The silent auction and buy-it-now starts at 9 a.m. and the first section closes at 9:45. The audible auction starts at 11 a.m.
---