NWC Clock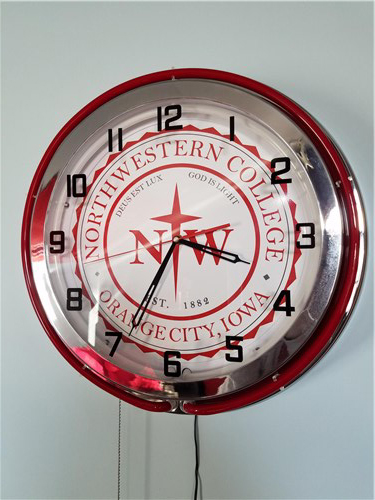 This unique neon encircled NW College wall clock will be a great accent piece and conversation starter in your home.  The clock was designed by current NW student Noah Haverdink while serving as a Carlson Scholar last summer in Detroit. 
This item is available in the audible auction.
Donated by
Todd and Jill Carlson, Rochester Hills, MI
Noah Haverdink, Gilbert, IA
How to bid
You can bid on this item at the Scholarship Auction on Saturday, FEB. 9, 2019. The silent auction and buy-it-now starts at 9 a.m. and the first section closes at 9:45. The audible auction starts at 11 a.m.
---