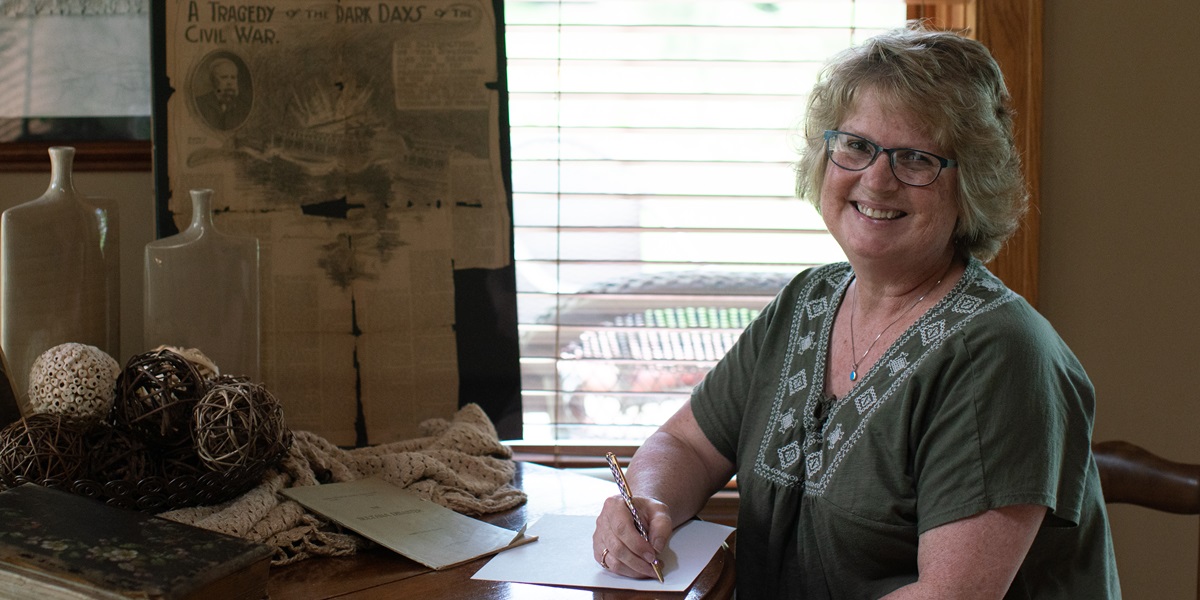 Young Love and War Stories
Lt. Joseph Taylor Elliott clung to a staircase of the Sultana's burning wreckage, fighting to survive in the icy Mississippi even as his father, a Civil War general, received an invitation to the funeral procession for Abraham Lincoln.
In the spring of 1865, newspapers reported on a mourning country and the imminent end of the war—but hardly mentioned the worst maritime disaster in U.S. history.
Dr. Lila (Elliott '81) Sybesma found an account by Lt. Elliott, her great-granduncle, and reimagined the historical event as a love story. The Northwestern education professor penned Yours: The Civil War, a Love Triangle and the Steamboat Sultana, a young adult novel in which love triumphs over the greed that overloaded the boat and contributed to the loss of 1,200 soldiers and civilians returning from the war.
A reading specialist, Sybesma has presented the story in schools and had young readers proof early drafts. Her teenage nephew, a fisherman, consulted on a chapter set at a pond and declared the book "a fast read."
"Writing the book was a bit traumatic, because I had to be in the mind of a teenager going through the war," she says. "The easy part was writing about love; I'm lucky in love and have been married for 40 years. I'm still like a teenager in that aspect."