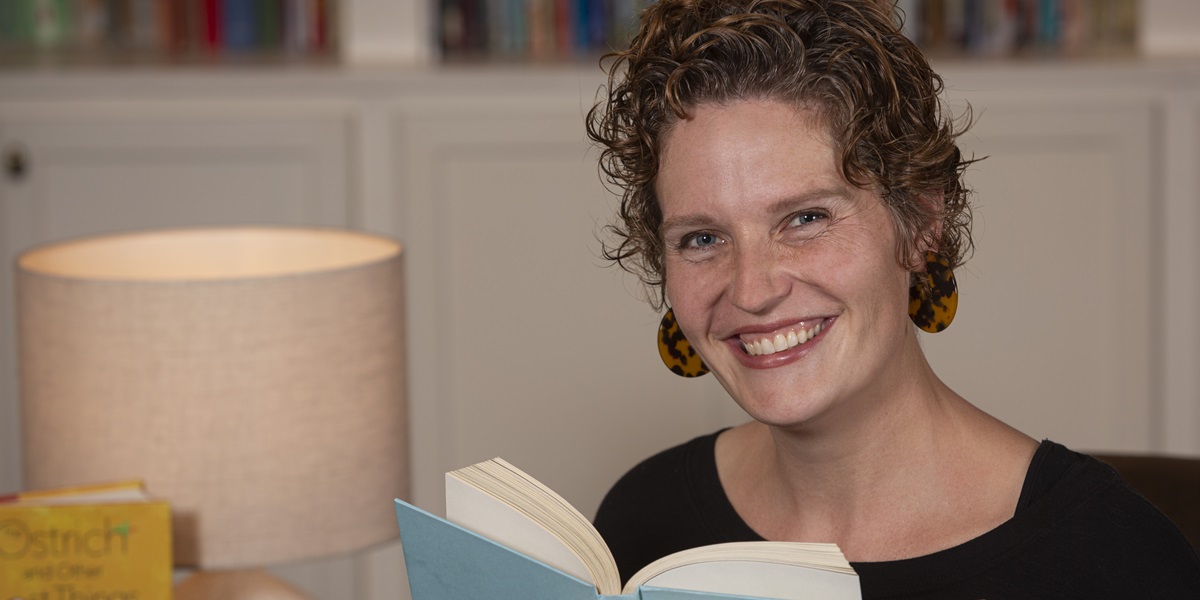 Word Weaver
Author Beth (Holznagel '01) Hautala weaves stories from everyday life when she can find a minute in her own to do so. She thrives on threading together "the mundane and the miraculous," whether writing a novel, telling her four children a bedtime story, or serving a client at Strateligent, the marketing firm in Brainerd, Minnesota, that she and her husband, Aaron, founded together.
Currently writing her third tween novel, Hautala is passionate about stories of redemption. Without avoiding the "holes" human pain creates, she invites readers to see themselves and their pain alongside the reality of hope—"a tiny thread tied to the heart of Christ."
Hautala's debut novel, Waiting for Unicorns, was written in 2015 shortly after the birth of her second child, during her own search for identity in the midst of the ordinary. Last May Hautala received a prestigious Christopher Award for her second book, The Ostrich and Other Lost Things, a middle-grade chapter book exploring the challenges and self-discovery that accompany caring for a sibling with autism.
"I suppose I'll always be telling stories littered with these kinds of holes, and tied to this kind of hope, because it's also what makes me whole," Hautala says.