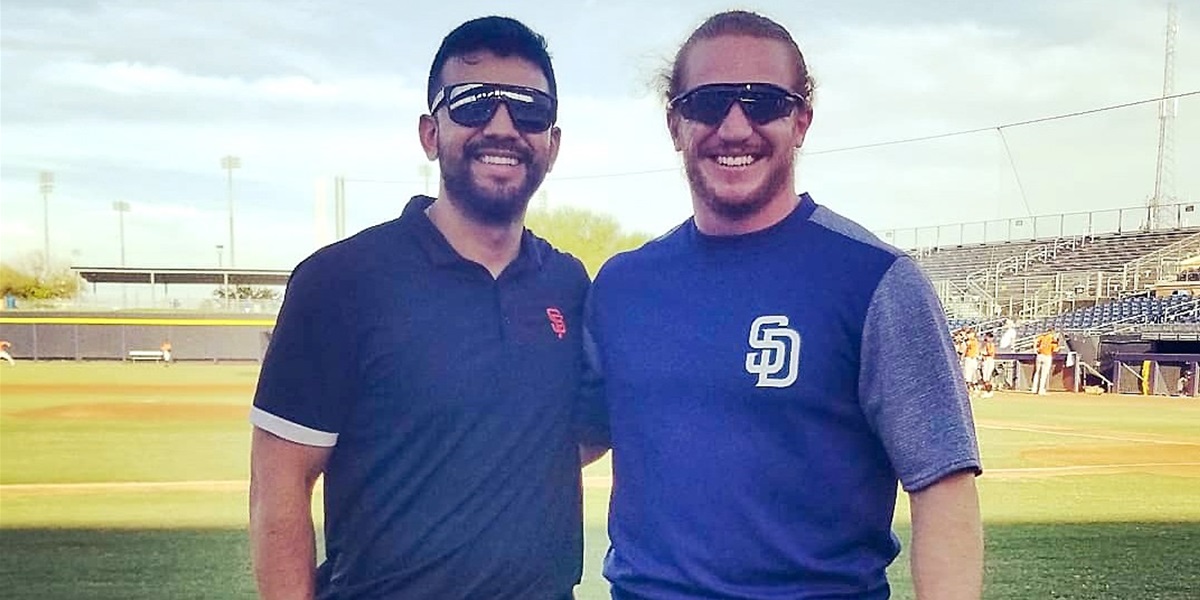 A Whole New Ballgame
Vito Maffei '14 can't watch baseball like a casual fan.
"I'm pretty nervous just watching and making sure each guy's healthy," says Maffei, an athletic trainer with the San Francisco Giants' Low-A affiliate in San Jose, California.
Then again, being a fan was never Maffei's goal. His goal was a career in professional baseball.
Ben Loftis '15 is also living his dream, though not on the athletic field he expected.
"I was always going to be a college football strength coach," says Loftis.
After college, though, he found kindred spirits and a new career path while working with the University of Arkansas baseball team. He is now a strength and conditioning coach with the San Diego Padres' High-A affiliate in Fort Wayne, Indiana.
Both Maffei and Loftis say their duties are broader than their titles suggest, including injury prevention, post-injury rehabilitation, interfacing with team officials, and lately, ensuring players follow COVID-19 protocols.
"Things get thrown at us," Maffei says, "but you know, we're ready for it."
Loftis says he loves that his job allows him to encourage players through the ups and downs of sports, and of life.
"Those are the moments where I say, 'OK, God, you have me here for a reason.'"