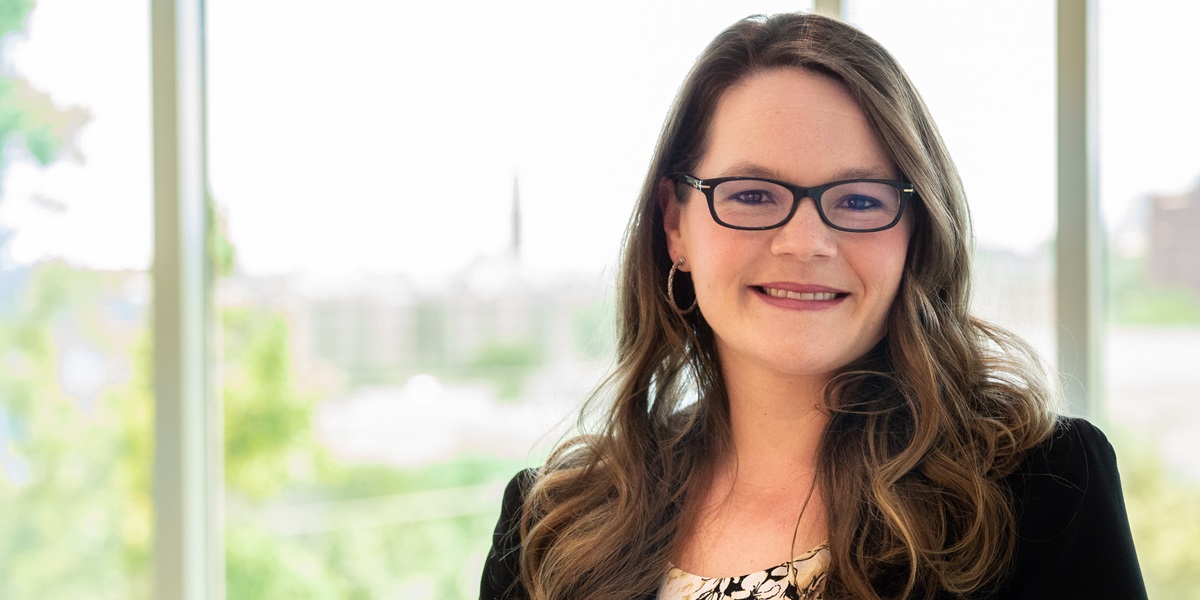 Transplant Manager
Dana (Jensen '06) Blayney's mother was a nurse. It makes sense, then, that as a member of Northwestern's first class of B.S.N. graduates, Blayney found the stethoscope around her neck familiar, the 12-hour floor shifts expected.
But years as a charge nurse and then as living donor coordinator at Vanderbilt University Medical Center in Nashville, Tenn., brought Blayney in contact with kidney donors who needed her nurse's insight to guide them through the system and avoid any further hardships.
Moms and dads desperate to save their children's lives and selfless strangers willing to help anyone in need convinced Blayney to hang up her stethoscope and focus on a new passion close to her heart: living donation.
Blayney now serves as the manager of transplant and dialysis services for HCA Healthcare in Nashville, overseeing 12 transplant centers as well as in-patient dialysis at 180 hospitals.
"I get to take everything I know and be innovative," Blayney says. "All those years as a nurse I would dream about ways to improve things. Now I say, 'Let's see if we can find resources to make that happen.'"
Blayney's team streamlined the 60-day donor referral process to two hours online. It drastically increased referrals and led to HCA Healthcare having the most living donors of any hospital system in the nation in 2018.