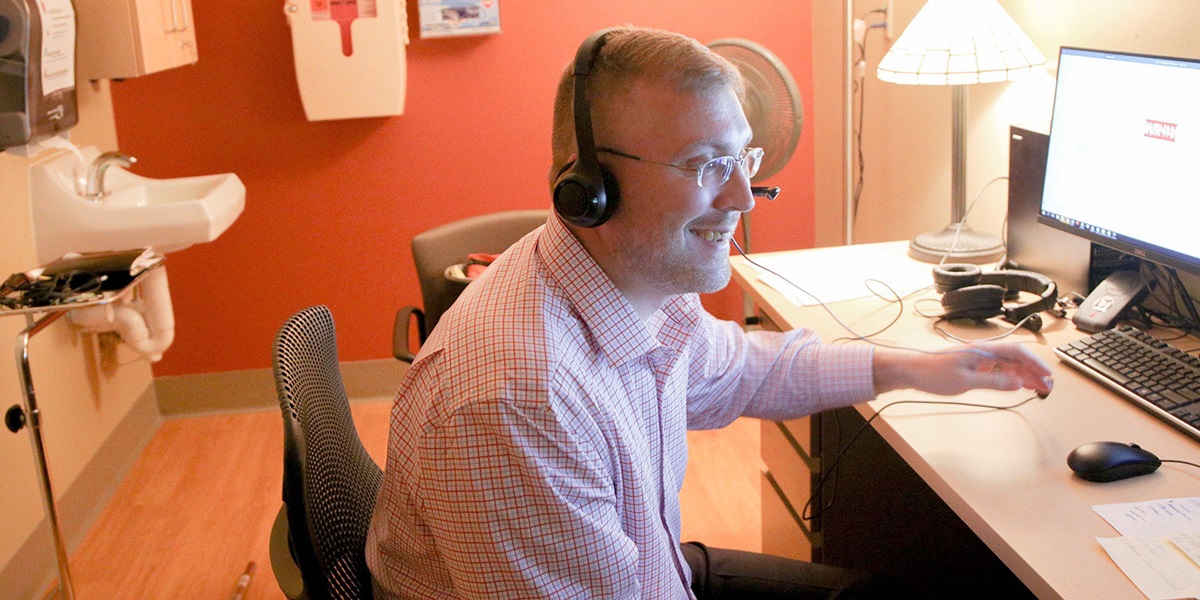 Top Doc
In high school, Dr. David Nystrom '99 was mistaken for a beloved physician.
An elderly woman in the Sioux Center Walmart grasped his hands and thanked him for what he did for her husband. He thanked her back for thinking he was his father.
"The impact my dad had in their lives was huge," Nystrom says. "Dad influenced me a lot. He's a remarkable man."
The resemblance runs more than skin deep. David was named the 2019 Family Physician of the Year by the Iowa Academy of Family Physicians. His father, Dale, won in 2007, making them the first father-and-son pair to receive the award.
"Medicine has this tenet of do no harm," says David, "but in my opinion, it's do more good. I treat people like they're family. If they need a hug, I hug them. If they need a kick in the pants, I do that too. I don't offer perfection, but I offer my best."
Nystrom was nominated by patients from his former practice at St. Anthony Regional Hospital's Coon Rapids clinic. His nurse, Amy Wiskus, says patients would travel a long distance to see him.
"David is very caring," Wiskus says. "Providers are often in and out, but he took time to get to know people and answer all their questions."
Nystrom now practices telemedicine at an outpatient clinic in Carroll for the Veterans Affairs Central Iowa Health Care System.