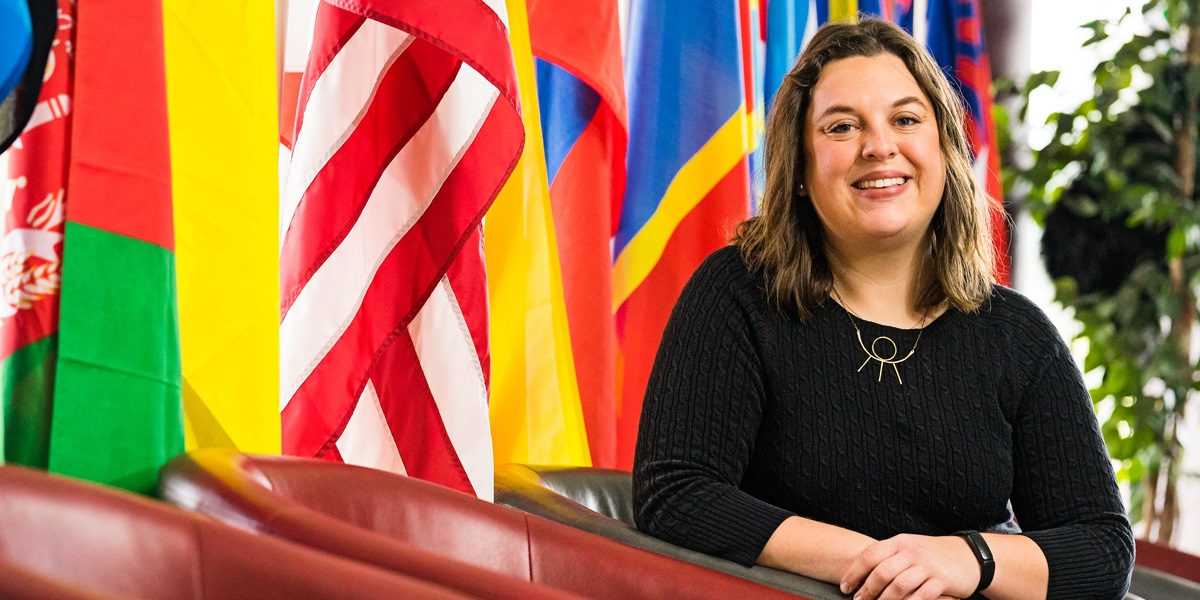 Seeking Refuge
For the 15-year-old from Myanmar, the relief of arriving on American soil cannot bury memories of the intense persecution of his Rohingya people back home. A mere mention on the news of another village burning, and Julia Rathbun '09 is at his side.
Having seen the youth through every joyful milestone since his first day in the U.S., she sits with him when he relives his traumas too—in the silence of stories he is not yet able to share.
As lead case manager for unaccompanied refugee minor foster care at Bethany Christian Services in Grand Rapids, Michigan, Rathbun places minors with foster families, guiding them as they navigate a new country and a better life.
Wars, genocide and gang violence have forced the youth to flee their countries alone. Rathbun's cases have included a boy who was 13 when he saw rebel soldiers shoot and kill his father.
"There are millions of refugees in the world desperate for hope and a chance to live a stable life," she says. "It's hard to work with a teen with a significant amount of trauma, but the joy of watching them succeed outweighs the hard times."
A Spanish speaker, Rathbun also works with young asylum seekers from Mexico and Central America.