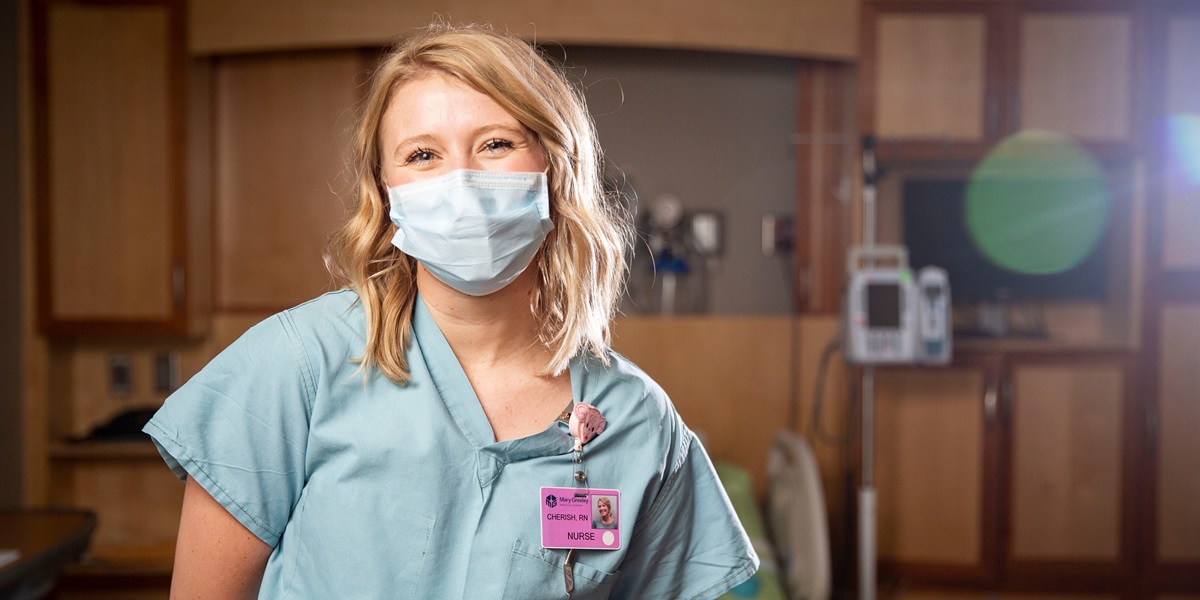 A Picture of Love
A labor and delivery nurse in Ames, Iowa, Cherish (Henry '19) Shuka bonds with her patients over the miraculous experience of childbirth.
As a professional photographer, she's bedside for their most challenging times, too.
On a night shift when Shuka had brought her camera to photograph a coworker in labor, a stillbirth occurred on her unit. COVID-19 restrictions prevented the hospital's photography service from capturing the grieving family's final moments with their child—so Shuka stepped in.
"Some families have had weeks to prepare for this; some don't get to process things until the baby has been delivered," Shuka says. "It's special that I'm also a nurse, and I understand what they're going to go through physically. I'm there to do exactly what they need."
Shuka continues to provide remembrance photography free of charge to families who have lost a child, including two of her own patients. Reflecting on the nursing program at Northwestern, she's grateful that professors emphasized the personal and emotional aspects of real-world scenarios, rather than a sole focus on physical needs.
"We were challenged to think about how to take our personal gifts into those circumstances," Shuka says. "I felt very prepared to walk though these very low moments and to be vulnerable."