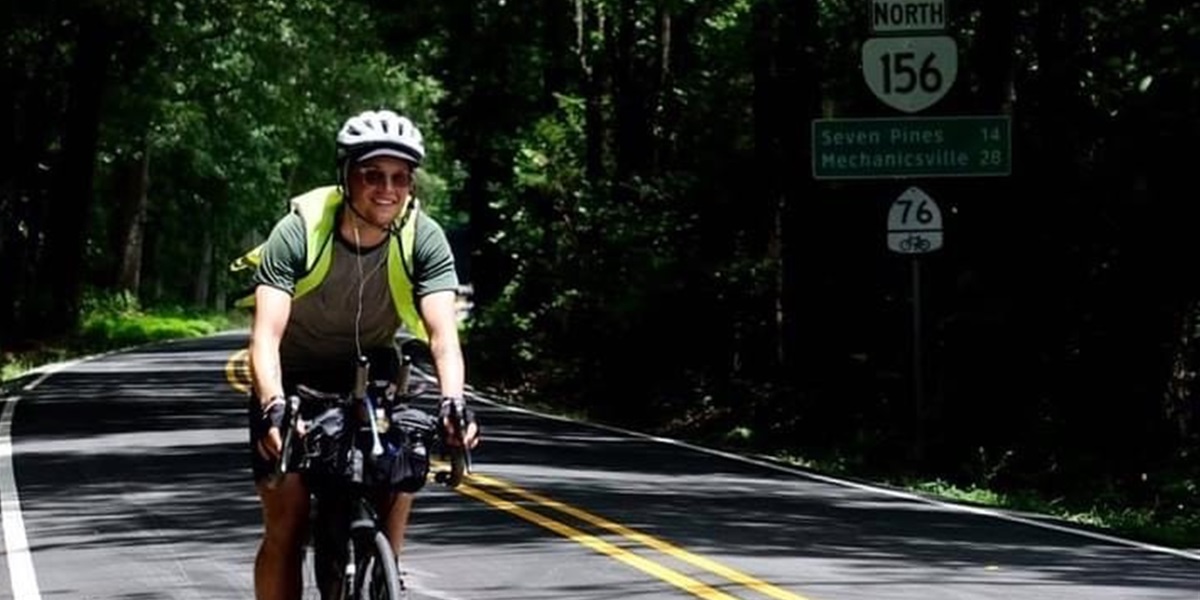 Pedal Mettle
Luke Galloway '17 wedged his bike next to the grungy toilet one night last June and unpacked his dinner. Over the last 3,500 miles he had followed the same routine each day—or tried to: doze off for four hours, pack up, then ride another 200 miles. He shoved down a few Pop Tarts and the salty remains of a bag of chips. Tonight, he'd sleep not in a church basement or hotel but in a public park's restroom stall somewhere in Kentucky.
Taking in the grimy, cramped surroundings, Galloway thought to himself, "This is absolutely insane, and I love every second of it."
Galloway placed fourth in the 2021 TransAmerica Bike Race, completing the trail in 20 days, eight hours, and 54 minutes. Less than half of the 42 ultracyclists who began in Astoria, Oregon, completed the 4,200 miles to Yorktown, Virginia.
The former Northwestern track athlete braved the elements—wind, cars, even bears—in the self-supported race. His body adapted quickly to the physical stressors, though his left hand would not regain enough strength to shift gears until two months post-race.
Galloway traveled the Trans Am trail at a leisurely pace in 2019 before deciding to compete last year.
"I wanted to see what's on the other side of pushing myself to extremes," he says.