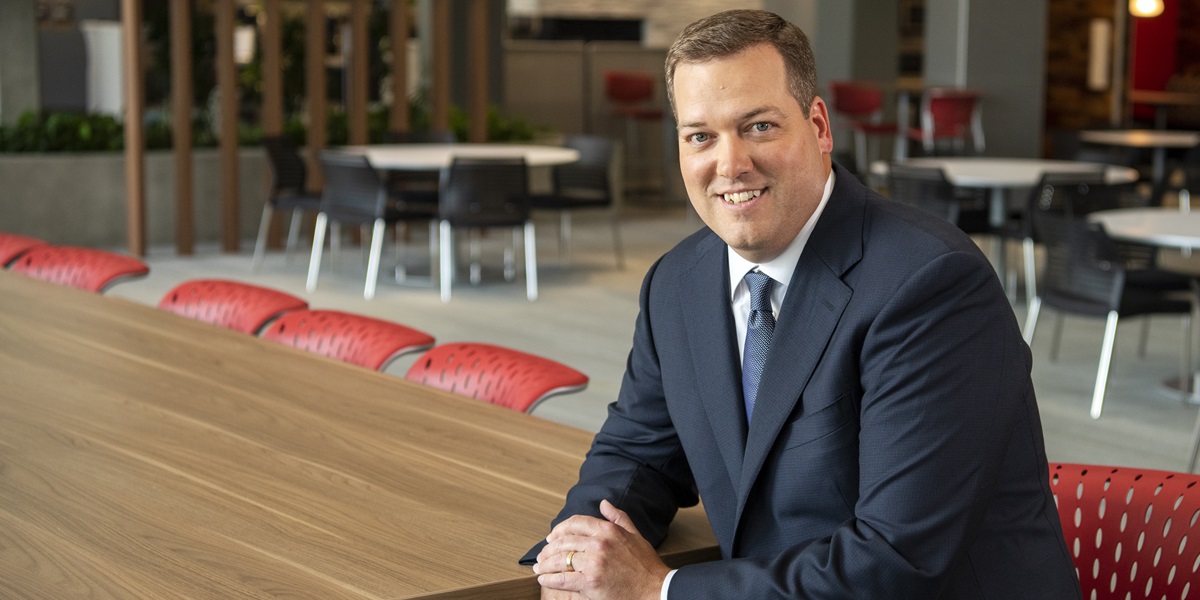 Mutual Benefits
A year from now, Bill Westrate '94 will be CEO of American Family Insurance, a Fortune 300 company. But today, the CEO-elect is holed up in his home's laundry room, working remotely like so many people across the country.
He does get into American Family's headquarters in Madison, Wisconsin, once or twice a week, but when he's there, Westrate is joined by few others in the 1.5 million-square-foot facility.
While the pandemic has rocked society, Westrate says it has provided American Family an opportunity to shine.
His company was the first auto insurer to send relief checks to customers in recognition of fewer claims—and was followed by many others. That action helped earn the firm record customer satisfaction levels and a top rating for response to the pandemic by the J.D. Power market research company.
As a mutual insurance company, American Family's focus is on delivering value to policyholders—its owners—rather than to investors. That's one of the reasons Westrate has been with the corporation for 23 years—starting as an actuary and advancing into various VP roles, the chief operating officer position in 2014, and the presidency in 2017.
"I'm proud of what we do. We serve an important role in the lives of our customers," says Westrate, whose goals include continuing to increase inclusion in the workplace to attract and retain great talent.