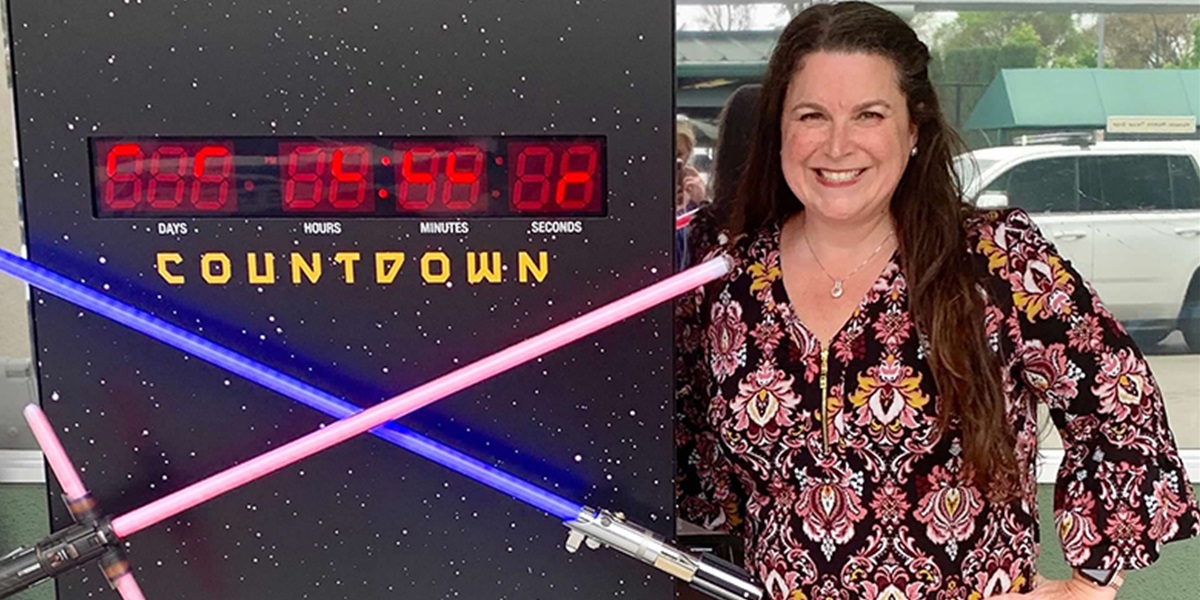 A Magical Career
Caroline (Rogers '96) Musgrove's journey to the "Happiest Place on Earth" began with unhappy news.
After graduating from Northwestern with a degree in business administration and recreation management, Musgrove moved to Hilton Head, South Carolina, to work at the hotel where she had interned. The opportunity fell through.
"I ended up moving to South Carolina without a job," she says.
A few months later, though, the Walt Disney Company opened a Disney Vacation Club in Hilton Head, and Musgrove was hired. A quarter-century later she is a director of technology at Disney Parks, Experiences and Products, based in Orlando, Florida. She manages a global team handling the sales, marketing and commercial systems for Disney resorts and parks. She also works on projects like the new Star Wars Galaxy's Edge parks in California and Florida and the opening of Hong Kong Disneyland.
If a career at Disney is not what she had expected when she graduated, neither was a role in technology. But after starting her career on the hospitality side of Disney's business, a mentor encouraged her to branch out. She switched to a technology focus and quickly advanced. The lesson, she says, is to learn and find opportunities for growth in tough situations.
"You have to first find your strong foundation in faith," she says.