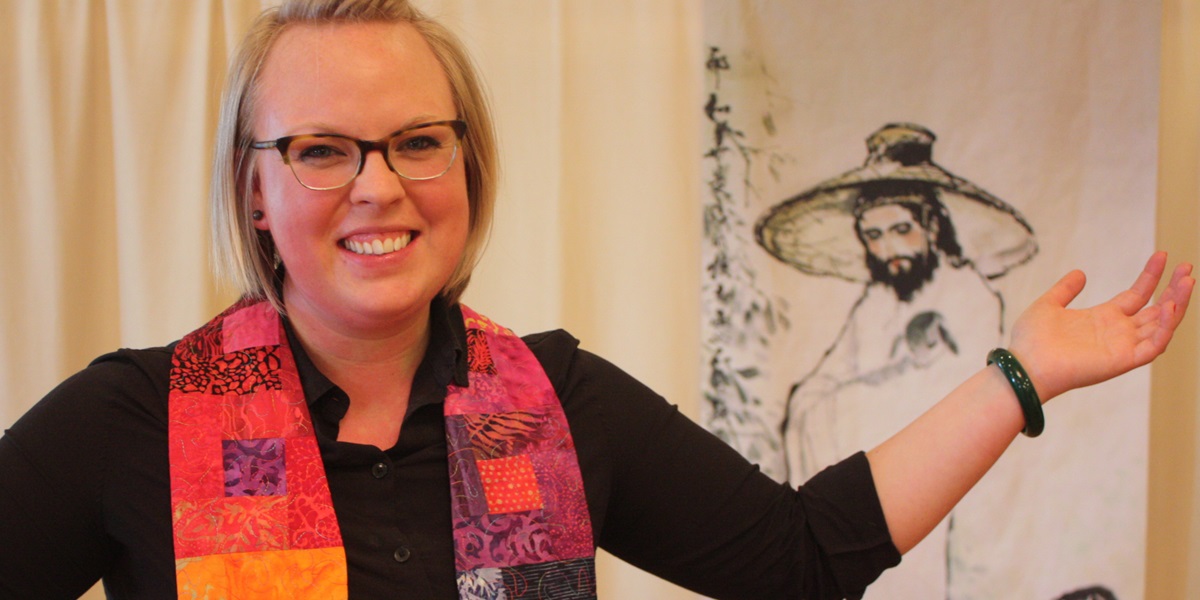 Leading Worship in China
The Rev. Hannah Cornthwaite '10 was raised Baptist, joined the Roman Catholic Church, learned about Reformed Christianity at Northwestern, and was ordained to the Episcopal priesthood.
Now she pastors a congregation in Beijing, China, where multiple denominations gather together under constant threat of government surveillance.
"I believe each denomination tells us something about the kingdom of God," she says. "What matters to this congregation is the community it has formed. I think this is the future of the church."
Because it is self-governing, Congregation of the Good Shepherd (COGS) is categorized as a "worshiping community." Only foreign passport holders are permitted to attend; welcoming Chinese nationals as a recognized "church" would require heavy monitoring, money beyond their means, and a loss of freedom.
"There is always a chance the government could send police to check in at any time," she says. "While we have to be careful not to say or do things that would trigger them, as long as we follow the rules, the government doesn't interfere."
Services at COGS have a Western feel, Cornthwaite says, though their liturgy blends the different Christian traditions. The music is purposefully multicultural, and the congregation affirms their faith weekly by reciting creeds from around the world.
by Amy Scheer