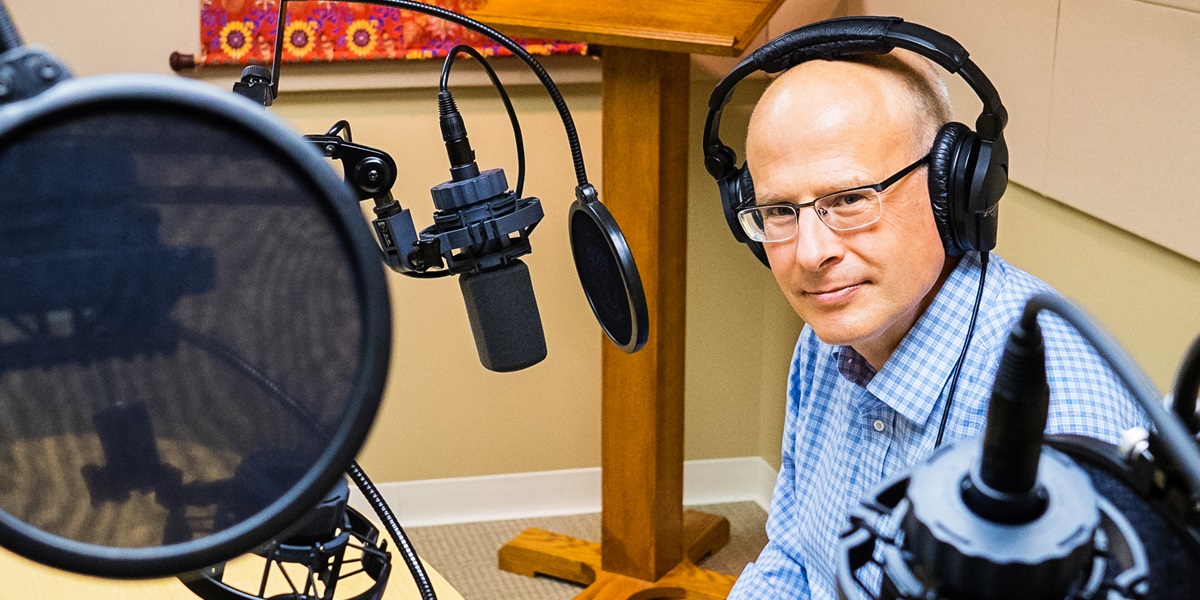 Hope for the World
When the Rev. Jon Opgenorth '88 was 10 years old, he stood in line with his family at a mission festival to shake hands with the speaker. Dr. Bill Brownson, who was president of the international ministry Words of Hope (WOH) at the time, put his hand on the boy's head and said, "You're going to be a missionary some day."
Opgenorth became president of WOH in 2017 instead, after decades spent as a pastor who emphasized global missions.
Based in Grand Rapids, Michigan, Words of Hope began in the 1940s as a broadcast ministry. Sermons were translated into other languages until a new model emerged: WOH began empowering indigenous speakers to create their own content.
"We want to share the hope of Jesus in the heart languages of hard-to-reach places, and we do it all through local leadership," says Opgenorth. "We start with what's already in the fabric of the culture, because the underlying idea is God's already at work."
The ministry employs a variety of strategies based on cultural differences. Tibetans weren't reading Bibles that were inexpensively produced, so WOH's Tibetan leaders invested in good paper and artwork. But in Iran, outreach is able to be wholly online, enabling WOH to identify the audience they're reaching and save on printing costs.
As Opgenorth shepherds WOH's global leaders, his pastoral care embraces a danger not present in his 18 years of service to Trinity Reformed Church in Orange City.
Staff in Iran encrypt messages and use code names during videoconferences, protecting themselves from persecution by the Islamic government. Words of Hope never shows the face of their Persian leader, because he still has family in Iran. Despite Islamic opposition to the gospel, Operation World reports that Iran has the fastest growing rate of new believers. WOH's digital ministry interacts with over 30,000 Iranians each day.
Known for their daily devotional, WOH operates in 13 fields and 54 languages with a heart for places yet unreached by the gospel. They recently produced SD cards of songs and Scriptures to distribute on the Indochina border to the Monpa people, which include an estimated 150 believers among 150,000 speakers of the language. To their knowledge, Opgenorth says, WOH is the only ministry seeking to reach the Monpa.