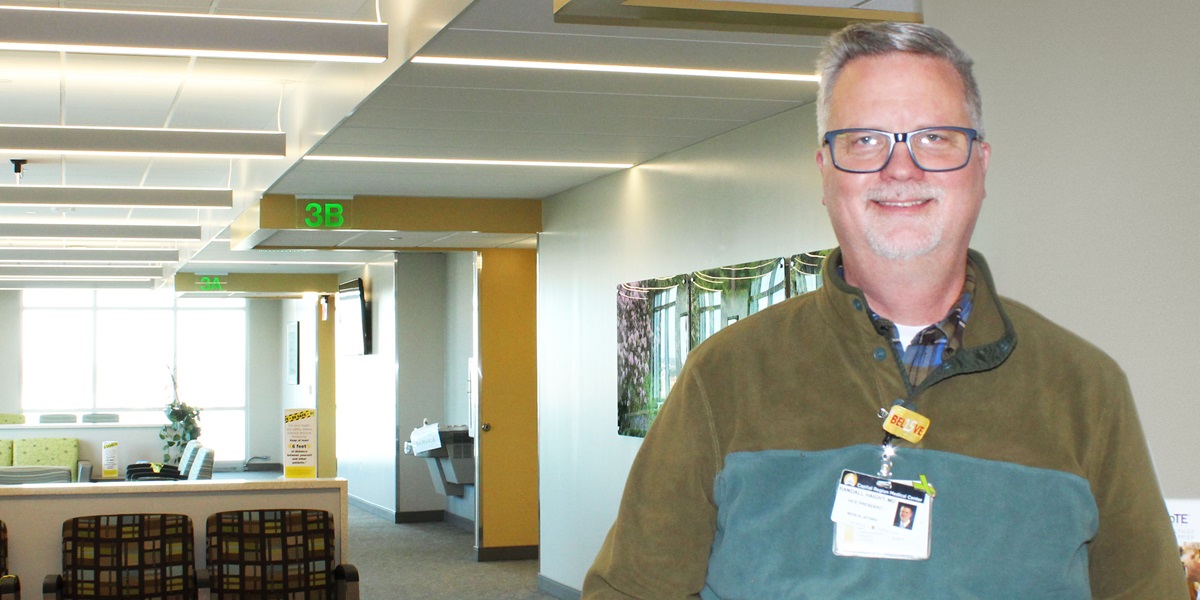 Guiding Principles
Two Bible verses guide the approach Dr. Randall Haight '88 takes as vice president of medical affairs at Capital Region Medical Center in Jefferson City, Missouri.
The first is Proverbs 27:17, which proclaims that iron sharpens iron, or as Haight puts it, "one person sharpens another." The second is Philippians 2:3-4, the admonition to put others first.
As Capital Region's chief medical officer since 2010, Haight oversees quality and patient safety. He works to foster an environment of collaboration and humility, bridging the gap between the administrative and clinical departments of the hospital. He also brings those values to patient care, which comprises about 30% of his time.
When the coronavirus pandemic hit the United States last year, Haight and colleagues had to completely rethink how they provided care and then convince patients it was safe to come in. The experience reinforced his guiding principles and the goal of being transparent, even when there are no easy answers.
"It's always been true that you should be open and honest with your patients and your colleagues, but I think that's especially true when there are so many unknowns," says Haight, who was recognized last year by Becker's Healthcare as one of the "100 hospital and health system chief medical officers to know."