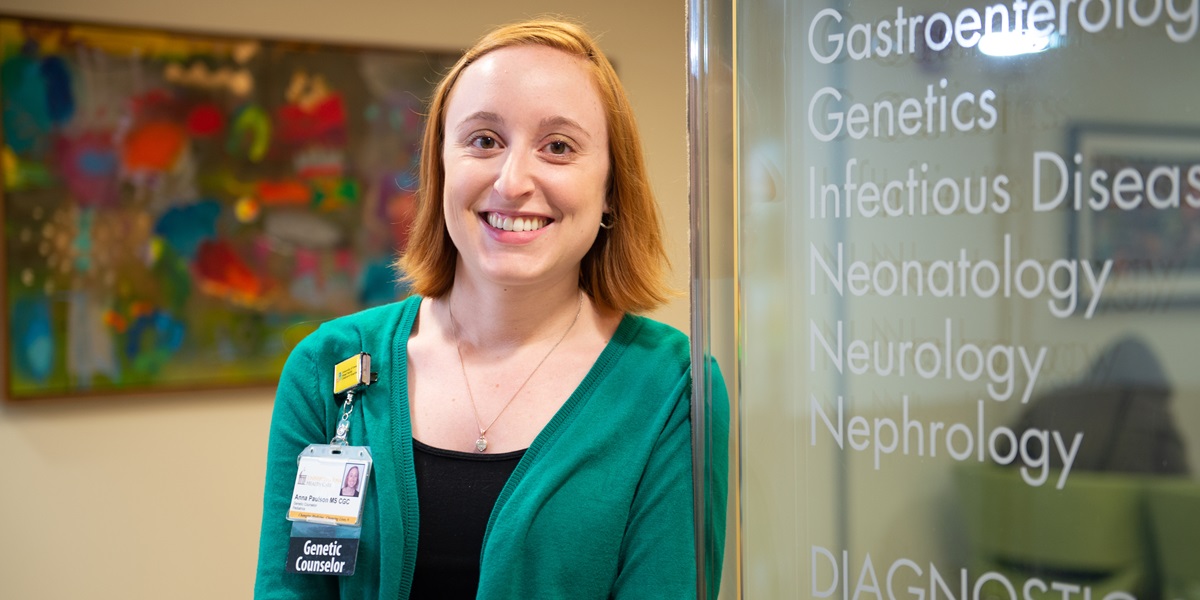 Genetic Counselor
As a freshman at Northwestern College, Anna (Yarrow '12) Paulson was passionate about three things: children, science and people with special needs.
Her only question: What career could encompass all three?
She majored in biology-health professions with thoughts of becoming a physical therapist or physician. Soon she found a better answer: genetic counseling.
In 2017, after earning her master's degree in that field from Virginia Commonwealth University, Paulson accepted a job at the University of Iowa Hospitals. There she works with families of children with suspected genetic disorders, helping translate the complicated science of genetics into comprehensible insights for parents who are desperate for answers.
"We have a rapport," she says. "We're the first point of contact. They don't necessarily call the doctors; they call us."
Paulson says confirmation that a disease is genetic can be transformational for parents.
"It relieves a little bit of the guilt," she says, noting that many parents worry the disease was a result of something they could have prevented.
Unfortunately, genetic testing detects a clear diagnosis only about one-third of the time. But Paulson is confident the fast-changing science will improve that statistic.
"At some point we are going to find an answer for everybody," she says.