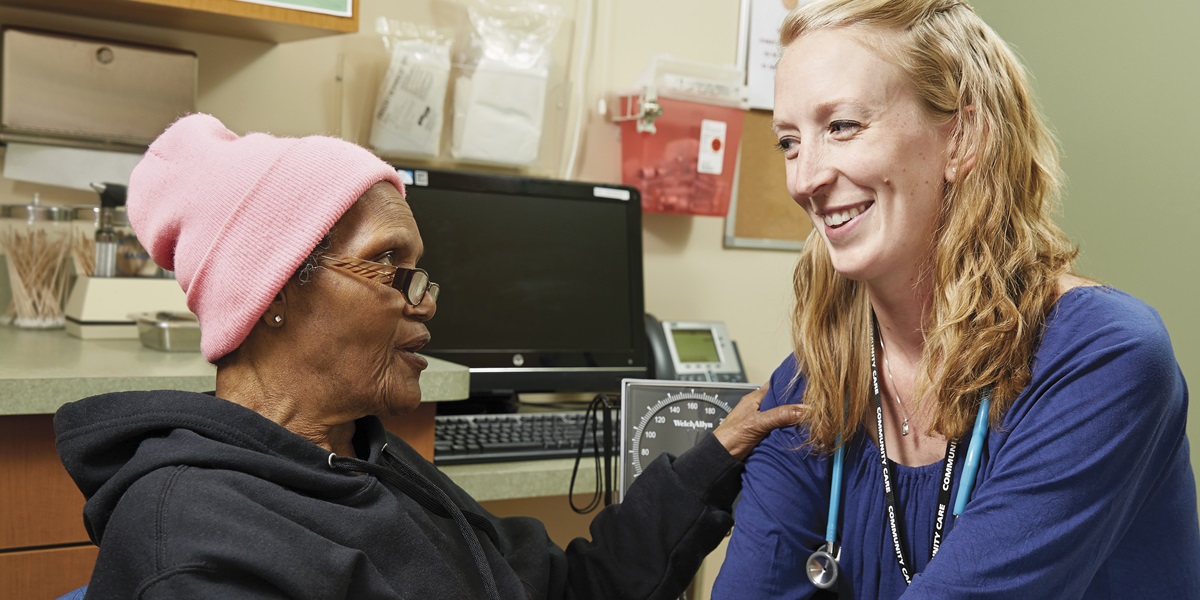 Critical Care
Becky (Swart '09) Hille was so busy managing her 65-patient caseload as a registered nurse for Milwaukee's Community Care that she didn't realize she was being watched. So she was shocked when she learned she had received the 2015 Nurse of the Year Award from the National PACE Association (NPA). Co-workers who had noticed her exceptional care of a patient in need nominated her and praised her work.
Hille, one of Northwestern's first Bachelor of Science in Nursing graduates, was part of a core team of caregivers for the Program of All-Inclusive Care for the Elderly (PACE), a Medicare and Medicaid program that offers holistic care to senior citizens with ongoing physical needs who live at home.
Although it went far beyond her typical patient involvement, Hille jumped on the suggestion of her team's doctor to attend oncology appointments with an advanced cancer patient who lacked support from friends or family. Hille began accompanying the woman, helping her navigate medical information and offering a listening ear. In the process, the patient exceeded expectations for her response to treatments—and Hille discovered a sweet woman underneath a tough exterior.
Hille received the NPA's prestigious award at its national conference in Philadelphia in October. The award is given annually to one nurse selected from among those nurses serving in more than 100 PACE programs throughout the United States.
by Beth (Nikkel '02) Gaulke