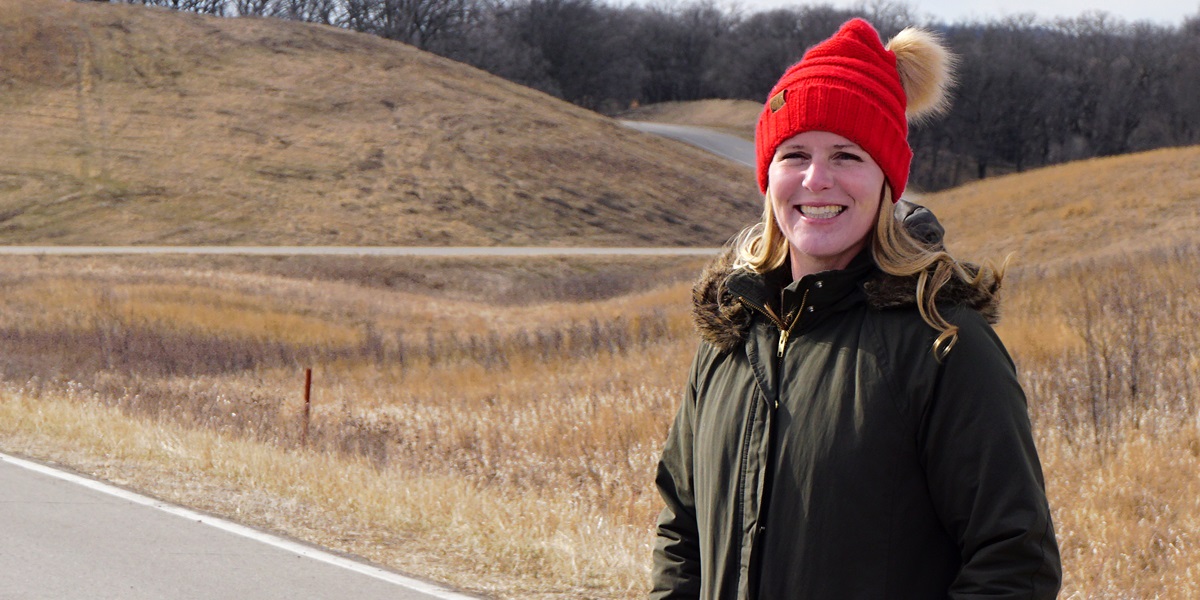 Creating Fresh Learning Environments
Since her days as a Minnesota farmgirl climbing bales and building forts, Kaley (Fahl '04) Poegel has always thrived in the great outdoors—and now she inspires kids to love God's creation like she does.
Poegel is a science and social studies teacher at Glacial Hills Elementary School (GHES), an environmental charter school that opened in 2007 in Starbuck, Minnesota. She significantly shapes the school's learning goals as one of two environmental education coordinators, integrating environmental literacy in all she teaches, including outdoor instruction at least one hour each week.
The school has doubled in size since its inception, but Poegel's main goal is the same: to create an engaging environment for learning about the environment. Literally immersing students in their education, she provides several hands-on opportunities, including butterfly tagging, a daylong water festival, and an annual school-wide Glacial Lakes State Park Day, when experts teach students about topics from pollination to outdoor survival. Poegel's sixth graders have won first place at a regional environmental education competition the past two years.
In November Poegel became an award winner herself when she was named the 2019 recipient of the Minnesota Association of Soil and Water Conservation Districts Teacher Award. Deb Mathies, director of GHES, says Poegel is deserving. "She is very conscientious about providing innovative environmentally aware educational activities for her students."