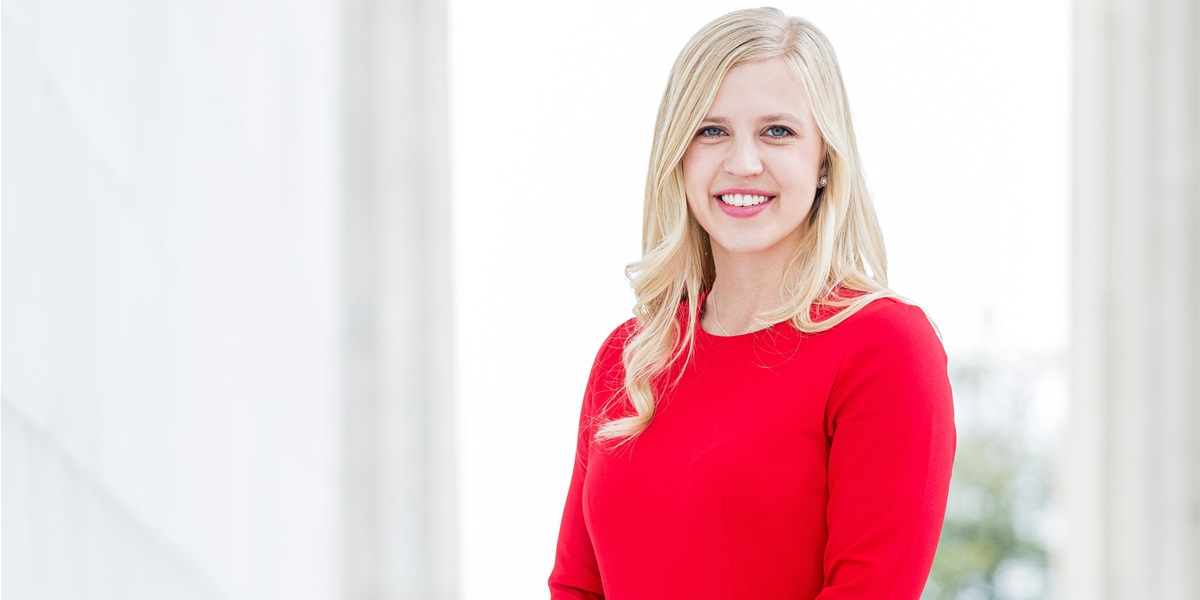 Clearly Inspiring
Sometimes inspiration springs from surprising sources. As a high school freshman, Sarah (Wedel '16) Schweinsberg wore square glasses that reminded her friends of then vice-presidential candidate Sarah Palin. Spurred to learn more, Schweinsberg studied Palin and discovered her education in journalism, sparking her own desire to use her love of words in that field.
Now a radio reporter for WORLD News Group, a news organization that reports current events grounded in biblical truth, Schweinsberg continues to find inspiration in often unnoticed places to share in WORLD'S daily news podcast, The World and Everything In It. Even without the square glasses, Schweinsberg has a sharp eye for a story that shines light on human goodness.
For example, driving through Wyoming last year for an assignment, she happened upon a sign for Heart Mountain, an unfamiliar landmark that triggered her curiosity. She had discovered Heart Mountain Relocation Center, a former Japanese internment camp. Invited back two months later, she witnessed the reunion of dozens of Japanese-American families who shared stories of both their internment and their resilience.
Schweinsberg loves meeting people wherever she is and harnessing words to tell their stories in powerful—some might even say inspiring—ways. But she would say it is her subjects who inspire.
"What I love about my job is that I get to find amazing people. They're not on big stages, but they're doing such incredible, Godly work."