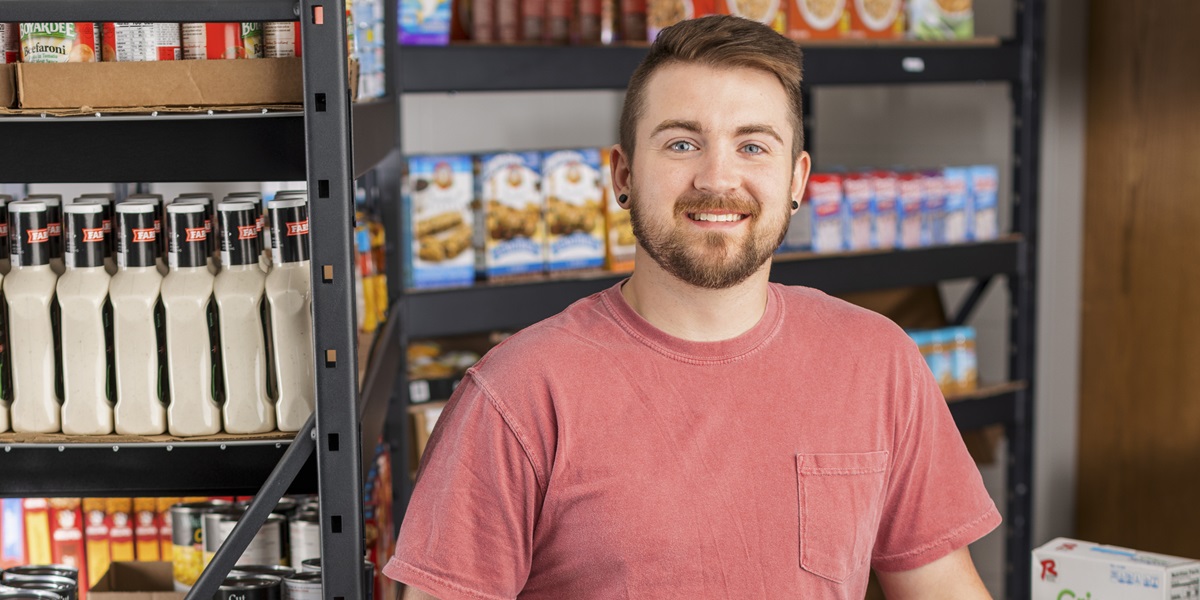 Caring Connections
"What is your biggest obstacle to serving the people you want to serve?" That's the question James Teutschmann '17 asks the leaders he works with in Bellevue, Nebraska, and the surrounding South Omaha area. Then he gets to work.
When Teutschmann helped to establish the Sarpy Care Center in August 2021, the director role was a natural offshoot of his position as missions and outreach pastor at Calvary Christian Church, a multisite church in Bellevue and nearby Papillion that is the center's founding organization.
In his role, he seeks out pockets of need and links them with those who can help. Much of his discovery comes through working with administration and staff at rapidly growing, financially taxed schools in the area. Teutschmann has connected educators, city leaders, pastors, counselors and even grocers to identify and assist those in need in Sarpy and Douglas counties with everything from diapers to food to counseling. By September 2022, the center had distributed 25,000 pounds of food and 23,400 diapers.
Though Teutschmann is the lone staff member at the Sarpy Care Center, the masterful networker is quick to credit a team of volunteers and community leaders for the center's far-reaching impact. "It is pretty eye-opening to see how many people care about our community. If there's anything good about what I do, it's just because other people are passionate too."