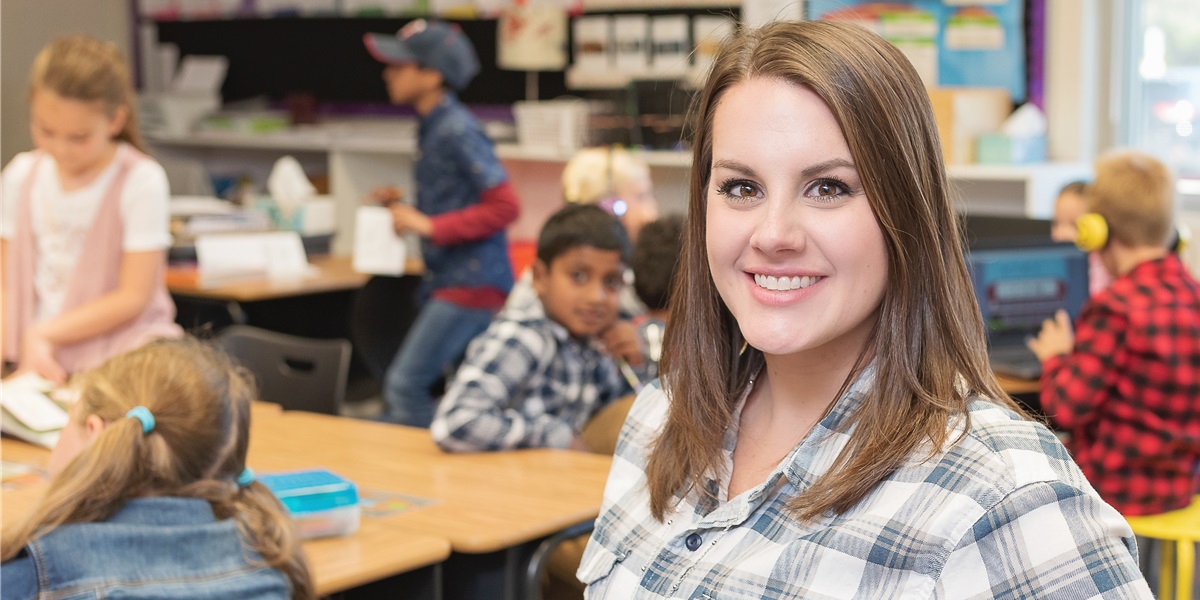 Brain Trainer
When teaching sentence structure to her second graders in Iowa's Linn-Mar Community School District, Aleen Wolken (M. Ed. '17) uses a combination of hand gestures and verbal cues. Students learn to identify punctuation marks not only by their appearance, but also by certain sounds and movements.
"This activates different parts of the brain," Wolken explains. "And students have that 'lightbulb moment' more often if you activate multiple parts of their brain at once."
Wolken is creative and thoughtful in the ways she teaches—and fellow educators have taken notice.
Her master's degree capstone project focused on brain-based learning and whole-brain teaching, a strategy that combines cooperative learning and direct instruction. With the highest number of downloads—more than 2,900—of all capstone projects on the college's website, her research and insight on the topic are clearly of high interest to other teachers.
Wolken hopes her capstone work inspires educators to change the ways they teach. "I hope the days of students sitting at a desk, hearing a lecture and copying down material are leaving the educational world," she says.
Wolken emphasizes that teaching is not only about educating students, but also about building relationships and making connections—and she applauds Northwestern for having this philosophy too.
"My instructors made me feel like my voice was heard and my needs were always met," she says of her graduate school experience. "Northwestern made me feel the way I want my students to feel."