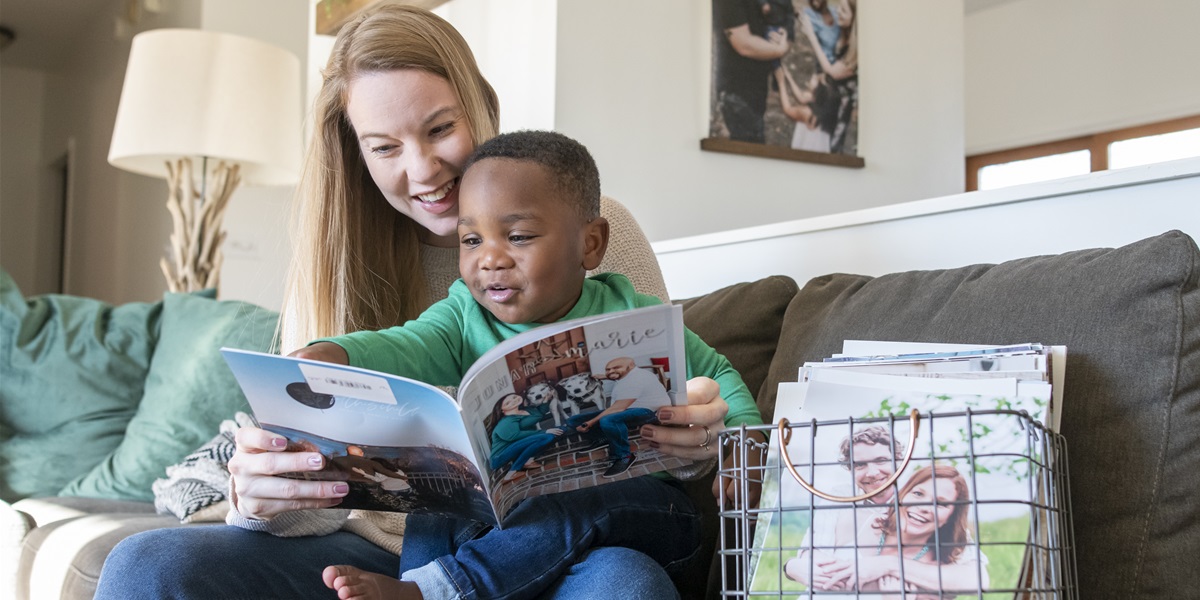 Books of Life
Lindsey (Swier '20) Kuipers always knew adoption would be part of her story, but she did not know she would be part of so many adoption stories.
Kuipers and her husband, Josh '09, have grown their family three times through adoption, and she sees it for what it truly is: a beautiful mess. "I often tell people adoption can be beautiful—and messy and hard and entirely overwhelming," Kuipers says.
She deeply felt the need for education and mentorship in the pre-adoptive phase. Kuipers longed to help families write their home studies and create their family profile books in a way that would honor a birth mom making the most difficult decision of her life. So she left her teaching job and created her own business, For This Child.
Now Kuipers has walked with over 100 families, creating custom books that offer expectant mothers a view into a prospective family's life. But Kuipers is also redefining adoption beyond a method for family growth or a solution to a problem. She believes profile books are not only a tool to connect a woman with a prospective adoptive family but also a way to speak life, hope and joy to someone who may feel shame or desperation.
"My heart is to see expectant mamas honored and children put in families, and I believe all of it, when we do it well, puts the Lord on display," Kuipers says.