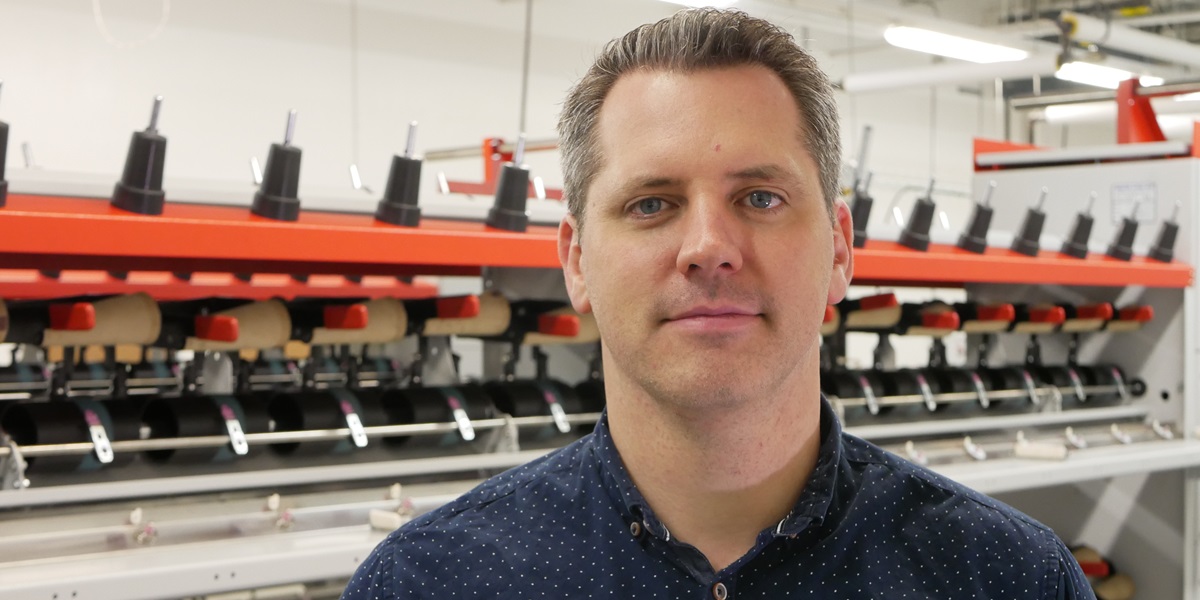 Beyond Oil
The entrepreneurial career of Luke Haverhals '00 has centered on a very simple scientific reality: There is a total of 43 cubic miles of proven oil reserves on the earth, and the nations of the world consume about one cubic mile of that total each year.
"There's not enough petroleum for 7.5 billion people," he says. "That's a real problem if you stop and think about it."
It's a problem because, in addition to fueling our transportation, petroleum is a key ingredient in everything from plastic packaging to textiles.
Haverhals, who earned a doctorate in chemistry at the University of Iowa and serves as a research professor at Bradley University in Peoria, Ill., founded Natural Fiber Welding Inc. in 2015. The company makes textiles, vegan "leather," and rigid composites from plant fibers like cotton, wool and linen.
With about 25 employees, the startup's goal is to light a path past petroleum by replacing petroleum-based products with sustainable plant-based alternatives. Moreover, Haverhals says plant-based products will enable the developing world's economies to industrialize without creating conflict over increasingly scarce petroleum reserves.
Still, Haverhals says the vision is only possible if plant-based alternatives are of high quality.
"If you want to change the world," he says, "you actually have to make a product that works better."