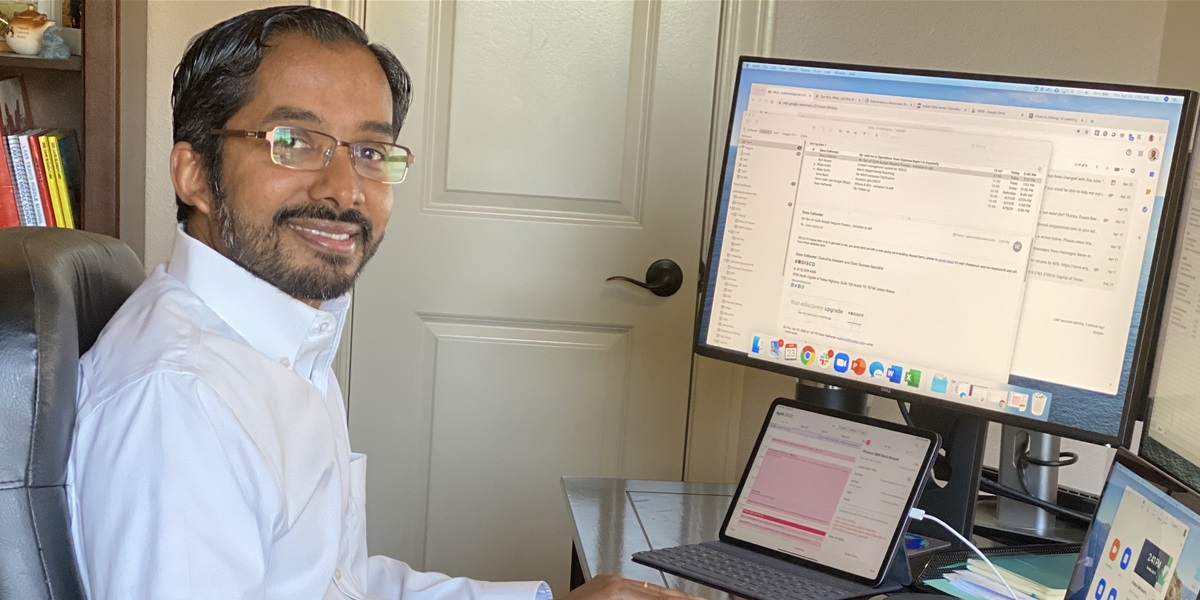 Adaptable Alum
Sean Nathaniel '98 knows how to manage change.
One of the biggest changes of his life came when the native Sri Lankan followed his brother to Northwestern College. Nathaniel quickly became engaged in campus activities, participating in service projects and International Club, serving as a student ambassador, and playing soccer. He majored in business administration, met his future wife, Jennifer (Rhinehart '98), and even built the city of Orange City's very first website.
Upon graduation, Nathaniel worked at Wells Enterprises in Le Mars before joining a dot-com tech company in Omaha and then earning an MBA at the University of Nebraska. He moved to Austin, Texas, with his family and was chief technology officer at a public software company before starting 2020 with a career change. Nathaniel is now chief operating officer of DISCO, a firm that makes cloud-based e-discovery software.
E-discovery—the process in electronic data is sought, located, secured and searched for use as evidence in legal cases—has been around for a while. DISCO's value proposition lies in the modern technology that provides massive scale to handle large cases and complex workflows.
"In the cloud and artificial intelligence era, we are able to provide solutions to handle bigger workloads at unprecedented speeds, resulting in a competitive differentiation for our customers," says Nathaniel.