Adulting 101: Preparing for Life After College Micro-credential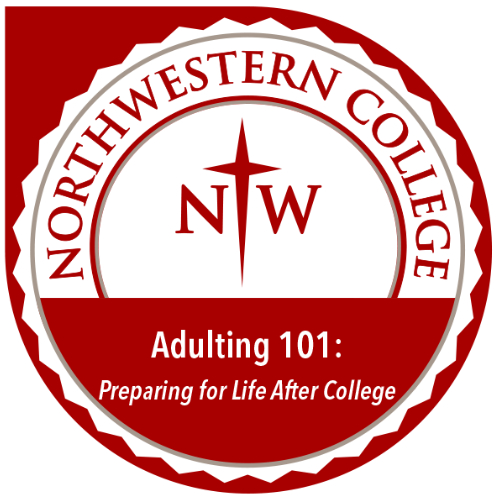 Open to NWC students only. The Franken Fellows in NWC's Compass Center for Career and Calling host an annual Adulting 101 series each spring semester. The series will compromise of a variety of topics that may include: adult CPR certification, apartment renting, budgeting, the basics of leases and rental insurance, networking, post-college finances, sustainable living in collaboration, and more. NWC students that earn this badge have completed all of the semester's Adulting series learning valuable life skills.
Cost: $5.00
Mode: In-Person
Timeframe: 1 in meeting February, 1 meeting in March, 1 meeting in April (1 hour each meeting)
Category: Professionalism, Career & Self-Development
Skills: Self-development, CPR, budgeting, investing basics, professional attire, basic car maintenance, life after college skills
How to earn your badge:
Register for the Micro-credential with the form below.
Attend the three in-person events.
Share your leadership badge!