Setting Boundaries Micro-credential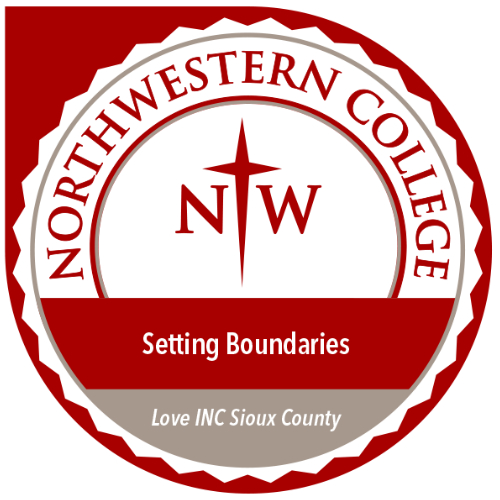 This class will prepare people to set boundaries without feeling guilty. The course is based on the book "Boundaries" by Cloud & Townsend which teaches the skills for setting healthy boundaries in all areas of life. The course runs for 10 consecutive weeks, meeting on Tuesday nights at 6:45 PM. A minimum of four participants is required to hold this course.
Classes are held at Trinity C.R.C. in Rock Valley.
2020 8th Street SE
Rock Valley, IA
Please park on south side of the church and use the west doors.
Cost: $45.00
Mode: In-Person
Timeframe: August (2 hours per week)
Category: Career & Self-Development, Equity & Inclusion, Leadership
Skills: Setting Boundaries, Personal Boundaries, Healthy Boundaries
How to earn your badge:
Register for the Micro-credential with the form below
Attend all 10 class sessions and participate in discussions.
Share your leadership badge!