The 4 Essential Roles of Leadership Micro-credential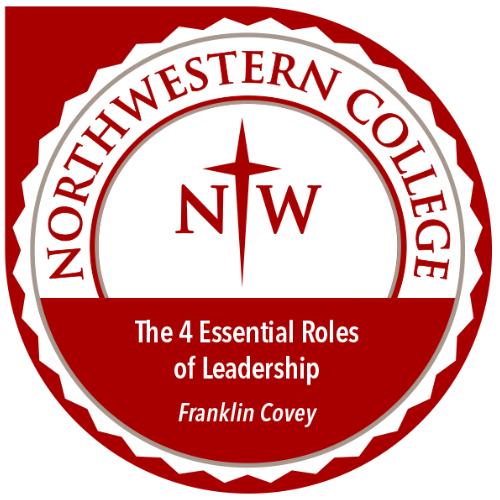 There are four roles leaders play that are highly predictive of success. This course will help you develop leaders who can master these skills consistently, within a unique framework that focuses on who a leader is, as well as what a leader does.
Cost: $250.00
Mode: Online
Timeframe: Self-Paced (approximately 5 hours)
Category: Leadership, Communication, Professionalism
Skills: Strategic Leadership, Leadership Development, Coaching, Culture, Trust, Vision, Strategies of Leaders, Leadership Roles
How to earn your badge:
Register for the Micro-credential using the button below.
Complete the Participant Guide.
Share your leadership badge!