The 5 Choices to Extraordinary Productivity Essentials Micro-credential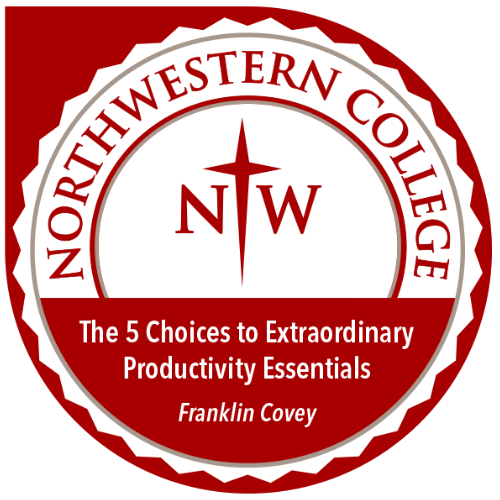 Increases your productivity as an individual, team, and organization. The 5 Choices will help you make more selective, high-impact choices about where to invest your valuable time, attention, and energy.
Cost: $250.00
Mode: Online
Timeframe: Self-Paced (approximately 3-4 hours)
Category: Career & Self Development, Leadership
Skills: Personal Productivity, Time Management, Leadership, Team Leader, Managing a Team, Self Development, Self Care
How to earn your badge:
Register for the Micro-credential using the button below.
Complete the Participant Guide.
Share your leadership badge!