Joyce Vermeer Master of Education Instructor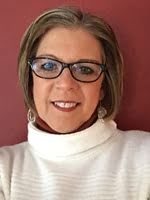 Education:
M.A., University of South Dakota
B.A., Dordt College
Professor Vermeer has been a first grade teacher, a preschool teacher/director, an early childhood center director, and an Early Childhood Iowa local director. Currently she is an early childhood consultant for the Northwest Area Education Agency and is earning a doctorate in curriculum and instruction. Vermeer has experience providing early childhood curriculum and assessment professional development for preschool teachers and spends a great deal of time in preschool classrooms, working with teachers and helping them implement research-based curriculum and Iowa's required child assessment system. She is on the Iowa Early Childhood Leadership Team and presents at various state National Association for the Education of Young Children (NAEYC) conferences.
Early Childhood Consultant for Northwest Area Education Agency, Sioux City, IA
Director of Northwest Early Childhood Iowa, Orange City, IA
Early Childhood Coordinator for Northwest Iowa Community Empowerment, Orange City, IA
Research-Based Early Childhood Curriculum Trainer
Director of the Early Childhood Center, Sioux Center, IA
Owner/Teacher of Rainbow Roads Preschool, Sioux Center, IA
Area Education Agency 4 Early Childhood Special Needs Classroom Assistant, Sioux Center, IA
First Grade Teacher, Orange City Christian School, Orange City, IA
Project Approach Certification from Best Practices, Inc.
National Association for the Education of Young Children (NAEYC)
Sioux Center Preschool Learning Center Steering Committee
Presenter at State NAEYC Conferences
Young Investigators Nature Connections Steering Committee, Milford, IA