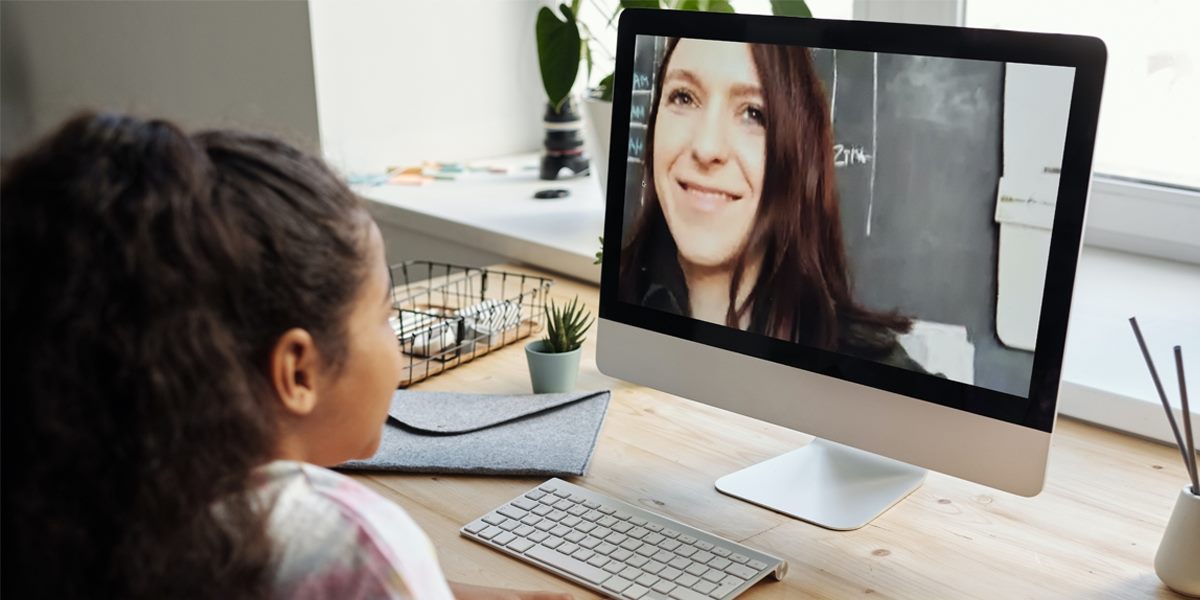 Brick to Click Flexible Learning
one week eCourse for educators
For individuals: take the one-week course August 3rd-10th (August 3rd-17th for grad credit). 

For districts or teams: you choose when to offer the 1-week course for staff professional development, we facilitate the learning.
Learn from home, apply it right away in your classroom!
---
$50 | Online course August 3rd-10th | Registration has closed 
$35 | Online course | Groups of 10 or more ($35 each registration)
FREE 1 education license renewal credit | or $150 for 1 graduate credit available
Register by July 30th for the individual course.
Please contact the graduate school team with any questions at online@nwciowa.edu or 712-707-7388.
---
The upcoming school year is filled with unknowns. How do we best prepare to educate our students through it all? How do we choose the right apps and technology when so many options are available? In this exploratory course, you will examine lessons learned through emergency distance learning. Learn how to best design instruction in a way that meets the needs of all learners. Explore a variety of platforms and sites that can be utilized immediately, whether you're teaching in the classroom, online, or a combination of both. This course will help you expand your pedagogical and tool-based skillset for teaching today's students.

The guided tour and best-practice instruction of brick-to-click learning material includes choice-based options for your grade span or specialty. Through research and evidence-based practices, learn more about blended learning best practices. This course expands on the popular Blended Learning Tools offered in April. 
Designed for teachers, instructional coaches, para-educators and administrators of all grade levels and digital proficiencies. 
Course outcomes:
Develop an understanding of the frameworks for using education technology integration with fidelity.
Take away best practices for designing instruction and teaching in a blended environment.
Create classroom content using digital tools using Universal Design for Learning as a guide.
Explore how to use digital tools to meet individual student needs, including those on an IEP or learning English.
Understand privacy and accessibility laws and how they apply to the blended classroom.    
The course is an estimated 15-hours and self-paced through three modules. 
Where we've been...where we're going
The goal in the first module is to examine, closely, the huge pivot our educational system went through this past spring in order to learn from it. This time was filled with many struggles, many triumphs, and several pleasant surprises. Every district's experience was unique. In order to move forward with the most success, it's important to understand what's been learned through this experience and how it can transform education going forward. 
Your next step is to examine accessibility as it applies to special education, language learners, and at-risk students. You'll explore under topics:
School leadership
Scheduling and communication
Protecting student privacy
Diversity, equity and inclusion
Department of Education guidance on special education during a pandemic
Reaching ELLs
After understanding the various frameworks for technology and refreshing the strategies and laws, it's time to dig into tools to make blended learning happen! You will explore digital tools and lesson planning with the Universal Design for Learning approach. The key to blended learning, especially this fall, will be the introduction of these concepts from the first days of school, being sure to explicitly teach students how and what to complete in the material. Because of the myriad of tools out there, it can easily get overwhelming. It's important to stick to a few key tools and introduce new ones with your students only as you are ready. Continuity even within a district has been shown to benefit students, parents and educators!
A few of the tools you will explore:
Flipgrid
Seesaw
Nearpod
Wizer
Google Classroom
and more!
---
How it works
For district or building level teams 
In this unprecedented time, you're planning with an uncertain school calendar and classroom modalities. Your teachers may need training you are not equipped to provide in-district. Whether you have a technology integrationist or not, we know it's been a heavy lift. We're committed to helping you develop your entire district or smaller team with quality training on blended and online learning. Let us help take one thing off your plate! 
This self-paced eCourse is designed for flexible delivery.  You may choose to use it during your designated PD days, or your team can take the course from home during a one week period of your choosing.
To register:  
Register your group at a discounted rate of $35/educator.

Complete the online form
Pay by group size with a school credit card or choose to be invoiced.
Indicate preferred dates for the course (one week access, estimated 15 hours of work).
Email an Excel list with information for all registrants to online@nwciowa.edu after submitting the form. 
Download Excel template here. 

Registered educators receive individual login credentials and instructions directly by email.
If you would like to receive a list of completers, please tell us your preferred way.
For individual educators
Build on your pedagogical and tool-based skillset for teaching today's students, in the classroom or online. The course is self-paced and you can expect to spend an average of 15 hours during the week of August 3rd-10th to earn 1 free license renewal credit.
If you would like to take the course for graduate credit, you will have two-week access from August 3rd-17th to complete the requirements.
Meet the course designer 

Rachel Langenhorst
K-12 Technology Integrationist
Rachel Langenhorst is a Preschool-12th grade Technology Integrationist and Instructional Coach in Rock Valley, Iowa. In addition to her "day gig", she is a Senior Education Specialist for Mayo Clinic and an adjunct professor in multiple online collegiate graduate programs. A 25-year teaching veteran, she presents throughout the country, focusing on technology integration strategies and education best practices. Rachel serves as a contributor for Mackin Educational Resources, edWeb.net, and Education Talk Radio, and has served as lead writer for The Big Book of Technology for Big Deal Media. She is a 3-time recipient of a Leading Educator Award for Global Silicon Valley (GSV) Ventures, and has been asked to present at their ASUGSV Summit in San Diego again in December. Most recently, Rachel served on Iowa's Continuous Learning Task Force, helping to develop guidance for districts as they face the uncharted waters of education during Covid-19. She is committed to assisting teachers and district leaders in their learning and implementation of technology in education.