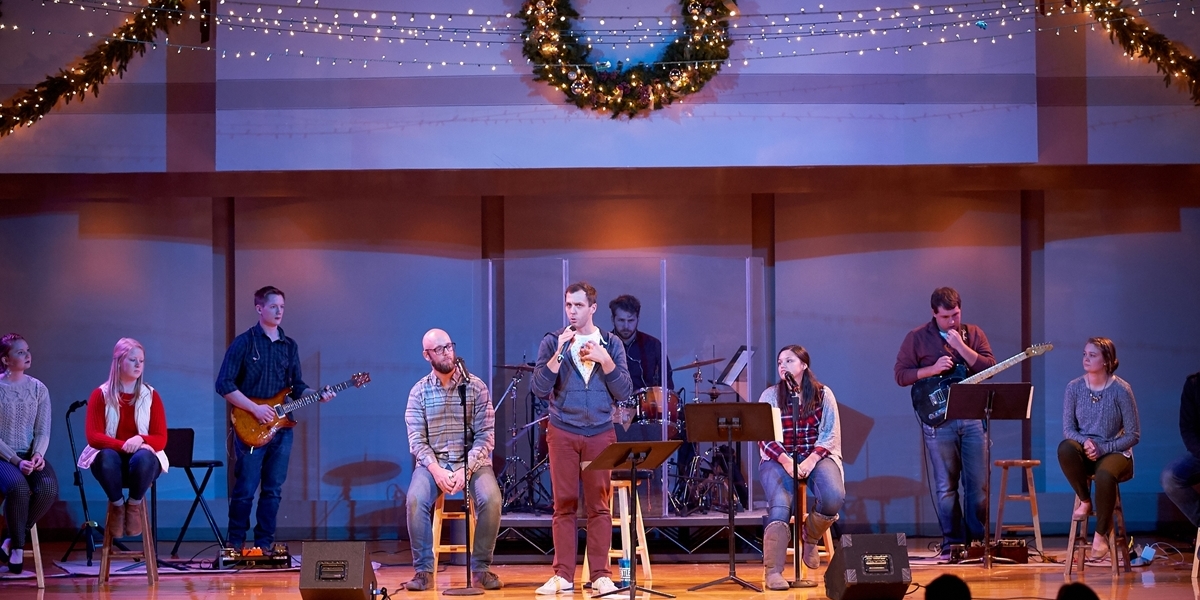 The role of worship arts impacts everything from the greeters at the door to the graphics on the screen, from testimonies shared and Scripture presented, to the songs sung and the words spoken from the pulpit or platform.
Interdisciplinary approach
Prepare for a career in planning and leading worship as well as inspiring and empowering other servants of worship. Your courses will give you a solid foundation in biblical theology, Christian history, worship theory and artistic expression in the modern church.  Explore courses and requirements
---
Real-world worship
In addition to your theological, artistic and practice-based classes, you'll complete a worship arts practicum through our campus chapel program or in an area church or other worship setting.
---
Faculty
The worship arts curriculum is taught by professors from multiple departments. Among them are scholars and artists who have led church worship themselves, including ordained pastors, an experienced worship leader who has scripted Bible passages for the stage, and an expert in church music and hymnology.  Explore faculty