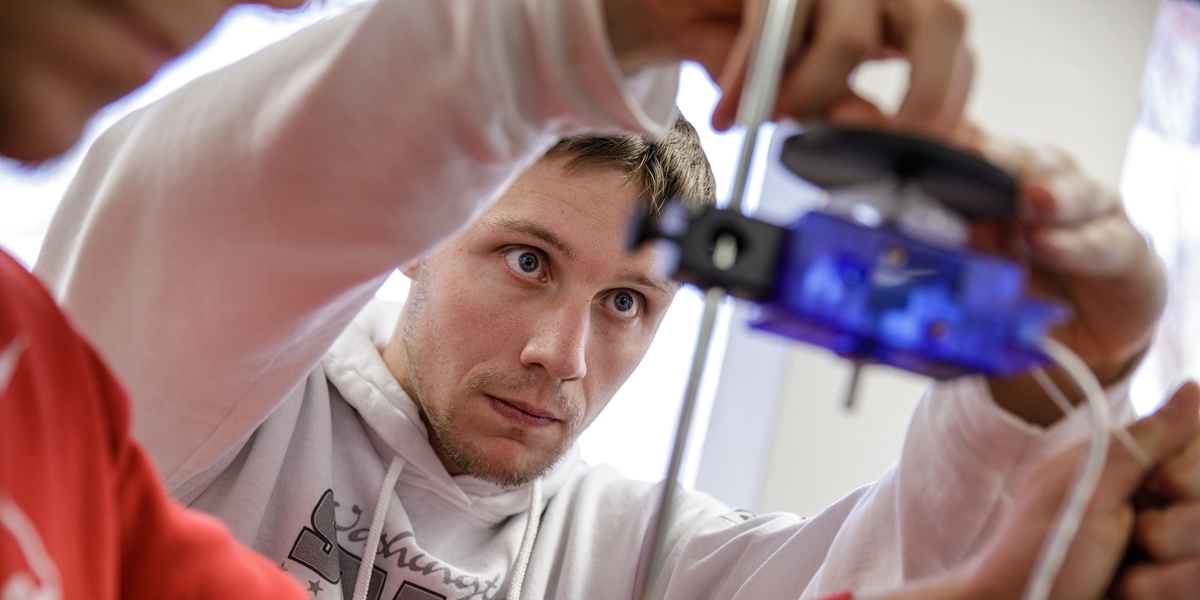 A Bachelor of Science degree in engineering is slated for expected launch in the fall of 2024. Engineering concentrations currently being considered include mechanical, civil, computer and electrical. Read more.
The program's distinctive features will include:
Faculty with award-winning experience as engineers and educators
A Christian focus designed to equip students to become the "light and salt" for Christ in the field of engineering
A curriculum providing an excellent foundation that prepares students to be innovative leaders in the continually expanding engineering profession
Numerous hands-on learning experiences, including 3D printing, wooden bridge building, machining, electric circuits, programming, geospatial analysis and traffic simulation
A summer internship program in partnership with local and regional industry
Collaboration with faculty in Northwestern's nationally recognized science and technology programs
The added value of a standout Northwestern education that will prepare students to be critical thinkers, outstanding communicators and excellent team players in the workplace—empowered to lead lives of significance
*This program is pending final approval by the Higher Learning Commission
---
Accreditation
The program will be designed to achieve ABET accreditation, for which it will be eligible upon graduation of the first cohort in 2028.
---
Other study options
Northwestern also offers an engineering minor and a dual-degree engineering partnership with Washington University in St. Louis, as well as majors in biophysics and physics education.