Kendall Stanislav '05 Director of Experiential Education
712-707-7222
kendall.stanislav@nwciowa.edu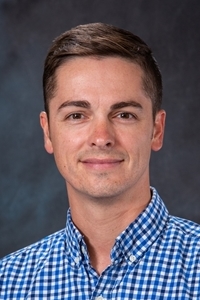 As the director of experiential education for the Compass Center for Career & Calling, Kendall Stanislav helps connect students with internship and study abroad opportunities. He also assists them with preparing resumes and practicing for interviews.
Stanislav is a Northwestern graduate with a master's degree in higher education and student development from Taylor University. He served as the college's assistant director of residence life and as a resident director for nine years. He has also held roles in the campus ministry and student activities offices.
Prior to joining Northwestern's staff, he was a hall director at Taylor University and the director of youth ministries at First Reformed Church in Orange City.