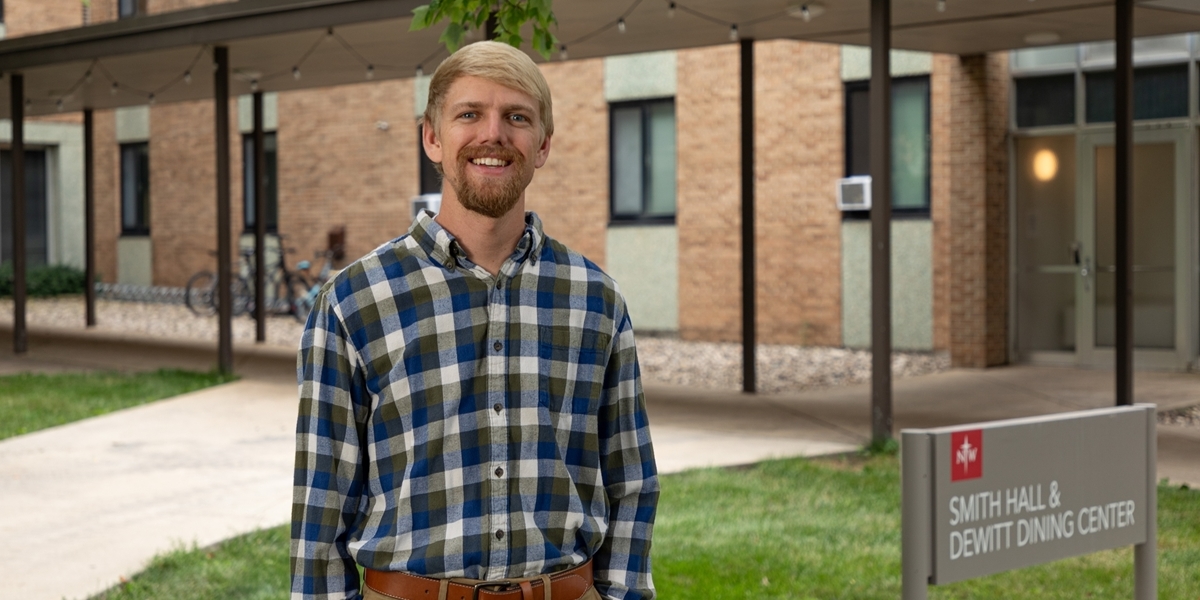 Brian Follett '18 Resident Director of Colenbrander Hall
712-707-7211
brian.follett@nwciowa.edu
Hometown
Colorado Springs, CO
Family
Wife, Madison
Education
B.A. in religion and business administration from Northwestern and a Master of Divinity from Denver Seminary
Residence life memory
I will always remember the fun dorm outings such as a Sky Force or Muskies game, but I think what I loved most about my four years at Northwestern is I never had to worry about what I was going to do for fun during the week or weekend. There were always guys to connect with and do life together that made residence life so special.
Favorite caf' meal
I love the meatloaf.
Best thing about NWC students
Their willingness to include others and "there is always room for one more" mentality embodies a key aspect of what the body of Christ is all about and makes Northwestern an incredible place.