Kendall Stanislav '05 Director of Experiential Education
712-707-7222
kendall.stanislav@nwciowa.edu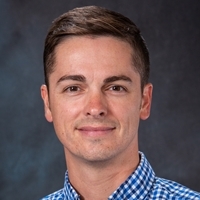 Kendall Stanislav is the internship director for the Compass Center for Career and Calling. As such, he helps connect students with for-credit internship opportunities and assists them with preparing résumés and practicing for interviews.
Stanislav is a Northwestern graduate with a master's degree in higher education and student development from Taylor University. In addition to his role with the Compass Center, he serves as the college's assistant director of residence life and as a resident director for NWC's apartments. He has also held roles in the campus ministry and student activities offices.
Prior to joining Northwestern's staff, he was a hall director at Taylor University and the director of youth ministries at First Reformed Church in Orange City.