Kirsten Brue Career Counselor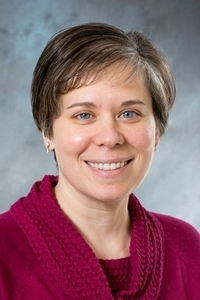 Kirsten Brue is the Compass Center's career counselor. As such, she administers and interprets personality and interest inventories, helps students research careers and occupations, and sets up job shadowing opportunities, informational interviews and externships. She also serves as an adviser to students who are undecided about a major.
A graduate of the University of Sioux Falls, Brue earned a master's degree in counseling with an emphasis in student services from Sioux Falls Seminary. She also holds a certified professional career coach credential through the Professional Association of Resume Writers and Career Coaches. Prior to joining Northwestern's staff, she worked as a residence hall director at Calvin College.