Dr. Erin Mueller Professor of Psychology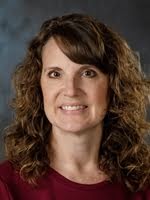 Education:
Ph.D., Brigham Young University
B.A., University of Northern Iowa
712-707-7083
erin.mueller@nwciowa.edu
VPH 211C
Dr. Mueller served for 14 years as a faculty member at Concordia University-Portland and more recently as a neurodevelopmental researcher at a start-up. Dr. Mueller is a licensed psychologist in the state of Oregon, and she has worked in hospital, school, community mental health, and applied research settings, primarily focusing on children and families. While at Concordia, she taught a variety of courses in the psychology department and advised numerous student theses. Dr. Mueller directed the Honors Program and received an award for service to students. An active researcher and presenter, her most recent work has focused on cross-cultural psychology. She has traveled abroad with students to South Africa, Ireland, France and Haiti. Dr. Mueller enjoys drawing upon her diverse experiences in the clinical and research realms when she teaches her students.
PSY221SS - Developmental Psychology: Childhood
(4 credits)(IGE option under Self and Society) This course explores the development of the child from the prenatal period into adolescence. Children's physical, cognitive, emotional, personality, social, moral and faith development is examined. Psychological research methods for studying children are covered.
PSY224 - Developmental Psychology: Adolescence
Adolescents experience many changes in a few short years as they transition from childhood to adulthood. This course explores the major psychological issues and theories in adolescent development with emphasis on cognitive development, self-concept, peer relationships and sexuality, among others.(4 credits)
PSY250CC - Cross-Cultural Psychology
(4 credits)(IGE option under Cross-Cultural Engagement) As human beings we live our lives within the context of culture. Although many aspects of human life are similar across cultures, differences are also evident in a variety of dimensions. In this course we examine the ways humans differ across cultures and how culture impacts the way humans think and feel, as well as the way culture changes how we understand ourselves and our stories. Christian faith requires love and respect for others in the midst of the challenges culture can present. Ways Christians can learn from and love others will be discussed.
Self-Perception and Meaning in Life of Adolescents (IRB approval September 2021)