Dr. Donald Wacome Professor of Philosophy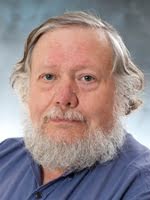 Education:
Ph.D., Duke University
M.A., University of Rhode Island
B.A., The King's College
712-707-7070
wacome@nwciowa.edu
VPH 211
An encounter with Dutch Calvinist philosophy led Dr. Wacome to pursue a master's degree in philosophy and write his thesis in epistemology. He continued his studies at Duke, where he earned a doctorate and explored metaethical theory in his dissertation. Since he started teaching, his interests have focused on the philosophy of the mind and the philosophy of science, particularly their bearing on the relation of scientific naturalism and the Christian faith. Wacome has a strong interest in theology and remains interested in metaethics, as well as political philosophy, particularly in its classical liberal and libertarian manifestations.
"Reductionism's Demise: Cold Comfort," published in Zygon,a journal of religion and science, June 2004
Science and the Soul, with S. Vanderstoep, et al, 2003
"Evolution, Foreknowledge and Creation," Christian Scholar's Review, 26.3, spring 1997
Visiting Scholar, Center for Theology and the Natural Sciences, Berkeley, Calif.
Associate Professor of Philosophy, The King's College
Research Fellow, Yale University Divinity School
Visiting Lecturer in Philosophy, Rollins College
Instructor in Philosophy, Duke University