Gary Richardson Dean, Graduate School & Adult Learning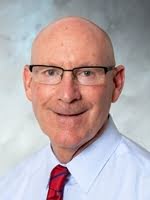 Education:
CAS, Iowa State University
M.S.E., Drake University
B.S., University of Northern Iowa
712-707-7052
gary.richardson@nwciowa.edu
VPH 200F
In his role as dean of Northwestern's Graduate School & Adult Learning division, Gary Richardson ensures that programs address the needs of adult learners in both face-to-face and online environments. He also serves as a professor of practice for the M.Ed. program.
With nearly 35 years of educational administration experience, he has worked as a consultant and leadership coach for School Administrators of Iowa and as superintendent for the MOC-Floyd Valley, West Sioux, and Harris-Lake Park school districts. Since joining the GSAL division in 2017, he has served as a professor of practice and director for Northwestern's Master of Education program, helped develop the college's graduate internship programs, and overseen the principal licensure program.
He holds a bachelor's degree in secondary education from the University of Northern Iowa, a master's degree in education from Drake University, and a Certificate of Advanced Studies from Iowa State University.
Superintendent, MOC-Floyd Valley School District, Orange City, Iowa
Superintendent, Harris-Lake Park School District, Iowa
Middle and High School Principal, Harris-Lake Park School District, Iowa
Athletic Director and Basketball Coach, Harris-Lake Park School District, Iowa
Social Studies Instructor and Coach, Harris-Lake Park School District, Iowa
Social Studies Instructor and Coach, Danville Community Schools, Iowa
SAI Superintendent of-the-Year Finalist - 2004
SAI Administrator of the Year Nominee Award-1992, 1994 & 1995
National Superintendent's Roundtable (2008 - present)
School Finance Roundtable – Department of Education (2007-present)
Instructional Rounds Cohort (2008-)
SAI Principal Evaluation Study Group (2007)
NW AEA Superintendent's Advisory Council (2006-2007)
SAI Leading With Soul Cohort Group (2004)
National Superintendent's Roundtable – Member (2008-present)
NWAEA Superintendent's Instructional Rounds Network (2008-present)
SAI Superintendent Mentor (2003, 2005, 2006, and 2009)
AEA 3 Superintendent's Advisory Council (2002 -2005)
Iowa Girls' High School Athletic Union – Representative Council (2003 – 2009)
NAASP / SAI Member / AASA Member
ASB Negotiations Liaison for AEA 3 (1999-2001)
AEA 3 Superintendent's Design Team (1997-2001)
AEA 3 NISDC Grant Steering Committee
AEA 3 Interactive Television Board of Directors (1990-1992)
IBCA Board of Directors (1988-1992)