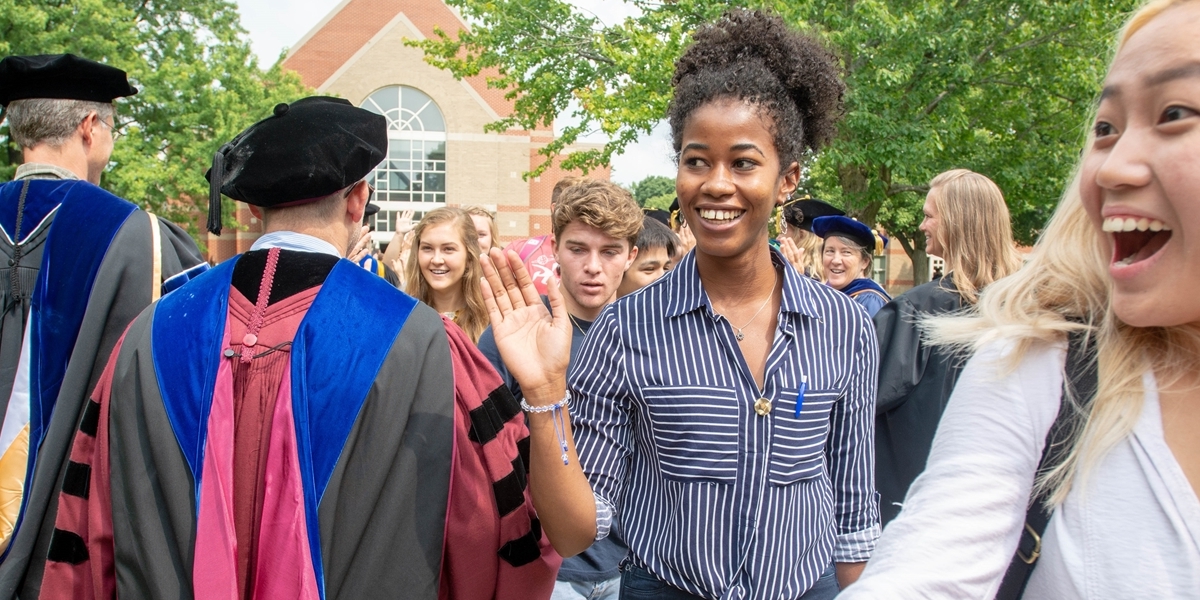 Tuition and financial aid
Tuition, room and board for 2019-20
Tuition
Room & board
Technology fee
Total*
$32,100
(two semesters, 12-18 credits/semester)
$9,600 to $10,100
$200
$41,900 to $42,400
*Total does not include various  fees, such as orientation, lab, or studio art course fees, or the cost of private music lessons.
Financial aid
Northwestern College provides significant financial assistance to international students based on each student's merit and need. Northwestern will provide assistance to cover at least one-third the cost of tuition for all who are admitted. Maximum scholarship awards generally do not include room and board, fees, health insurance, books or travel expenses.
Steps in the process
Complete the International Student Application, including the financial information section. You must show the ability to contribute the required international enrollment deposit of $5,000 (U.S.) annually for your application to be considered.

---

When we notify you of admission, we'll also communicate our financial aid offer. To confirm your intent to attend Northwestern and accept your financial aid package, return the signed financial aid offer with your $5,000 deposit.

---

You will be required to document your ability to pay remaining college expenses with personal/family funds or sponsors' support before receiving an I-20 and F-1 (student) visa to enter the United States.
Contact
Kevin McMahan
Associate Dean for Intercultural Affairs
712-707-7016
intl@nwciowa.edu