Ray Gibler Associate Professor of Accounting; Department Co-Chair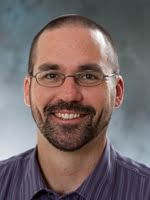 Education:
M.Acc., Washington State University
B.S., Northwest Nazarene University
CPA (Certified Public Accountant)
712-707-7318
rgibler@nwciowa.edu
VPH 300 B
A licensed CPA, Professor Gibler teaches accounting courses. He received extensive accounting experience at public accounting firms in the Pacific Northwest. He also has worked for a property management company and served as a missionary with Mexican Mission Ministries in Pachuca, Hidalgo, Mexico, where he provided assistance in accounting and administration.
ACC215 - Principles of Financial Accounting
This course covers the basic introduction to financial management and financial accounting, including an understanding of the concepts, principles and practices in these areas.(4 credits)
ACC306 - Cost Accounting
This course involves the study of cost systems and their use in decision-making by management. Emphasis is placed on the areas of cost-volume-profit analysis, job-order and process costing systems, budgets and standards, cost allocation and capital budgeting. Prerequisites: ACC215 and 216. (3 credits)
ACC307 - Individual Income Tax
This is an introduction to current federal and state taxation laws and practices. The emphasis is on the federal income tax and its impact on accounting procedures and management decision-making. Prerequisites: ACC215 and 216, or permission of chair of the business department. (4 credits)
ACC430 - Entity Tax and Law
ACC490SR - Senior Seminar in Accounting
This course serves as the capstone to the accounting major at NorthwesternCollege. Through readings, journals, papers and oral presentations,students will reflect on their learning and connect it to their life aftercollege as an accountant. Senior accounting students will have theopportunity to evaluate their success in meeting the goals of NWCore,synthesize their curricular and co-curricular learning experiences, andarticulate the distinctives of being a Christian accountant.Prerequisites: Senior status, ACC315 and ACC316 and the student's last year at NWC;or permission of instructor. (2 credits) (Fulfills NWCore Senior Seminarrequirement)
Tax Preparation and Review, Van Bruggen & Vande Vegte, P.C.
Controller, Infinity Management, Inc., Lewiston, Idaho
CPA, Jurgens & Co., Lewiston, Idaho
Field accountant and administrator, Mexican Mission Ministries, Pachuca, Hidalgo, Mexico
Administrator and teacher, Centro de Estudios Teologicos y Ministeriales, Pachuca, Hidalgo, Mexico
CPA, The Nichols Accounting Group, Ontario, Oregon
American Accounting Association
Christian Business Faculty Association