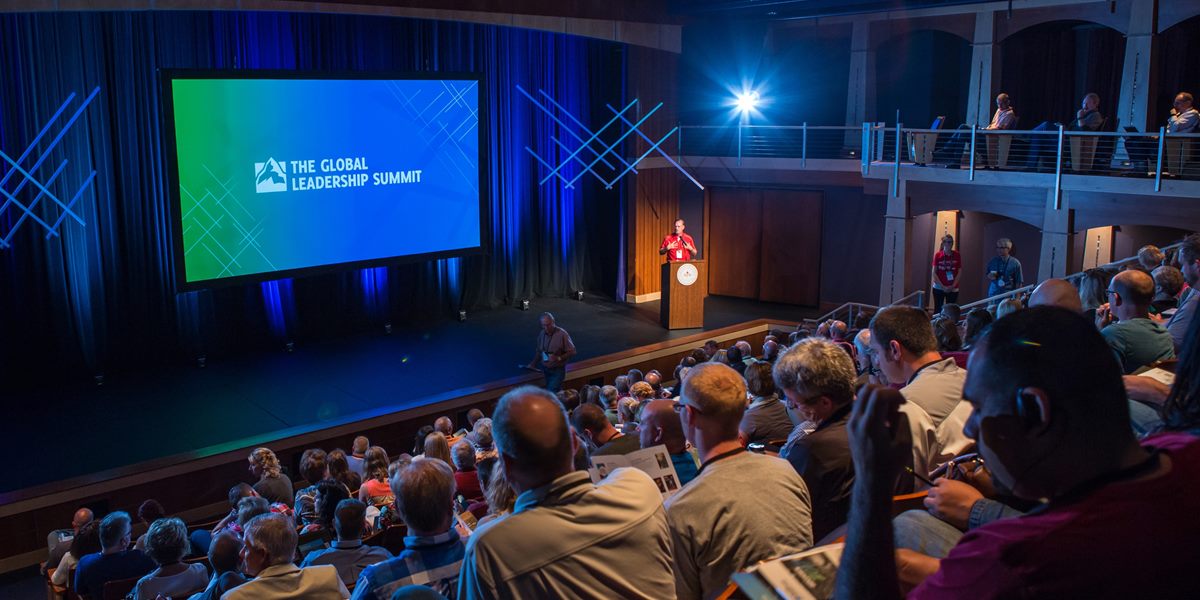 Global Leadership Summit Aug. 6–7
This year's Global Leadership Summit will include modifications and accommodations aimed at ensuring all Summit attendees can social distance inside and outside the event venue. In addition, registrants who are unable or uncomfortable attending the Summit onsite will be provided with a link to "GLS Online Experience," enabling them to participate in the Summit from their homes.
The Summit will be telecast live to over 440,000 people at more than 600 locations worldwide.Check out this year's world-class Summit faculty.
Register for the 2020 Summit, Aug. 6–7
General admission, individual
$189
General admission, 2+
$169/person
Teachers (high school, college/university)
$99
College students (18+)
$99
Middle and high school students (12 to 17 years old)
$49
Military (active duty, reserve and spouses)
$99
Northwestern College employees/students
Contact Tamara Fynaardt for the priority code to register at the discounted host site rate.
$99
Location and parking | Christ Chapel
We have changed venues this year to allow for adequate physical distancing. We will enjoy GLS in Christ Chapel. On Friday, Northwestern is also hosting a recruitment event, so please park in the lots north of Christ Chapel—or in front of Hospers and Colenbrander Halls. We will have volunteers directing you to parking and registration. View campus map.
Health and safety measures eue to COVID
GLS hospitality will look different this year due to COVID. Please note the following:
Masks. Please wear a mask for registration and as you enter/exit Christ Chapel until seated. Given the length of the conference, we strongly encourage you to wear a mask while seated.
Registration. Registration will be outside Christ Chapel under the NWC red tent. Please print the registration confirmation emailed to you so that physical distancing can be maintained during registration.
Seating and physical distancing. Pews will be marked off to encourage physical distancing. You are welcome to sit together as family or work groups as you are comfortable.
Restrooms. Restrooms in Christ Chapel, the DeWitt Learning Commons, the Ramaker Center and the DeWitt Theatre Arts Center will be available for use. Restrooms will be cleaned and sanitized regularly.
Refreshments. Refreshments will be served outside. Please wear your mask while entering/exiting the building and while in line. Bottled and pre-packaged snacks will be served at the morning break only. Please feel free to bring your own beverage and snacks.
Lunch. The Hub in the Rowenhorst Student Center (burgers, sandwiches, pasta) will be open for lunch; however, you are welcome to dine anywhere in Orange City or to bring a picnic lunch to enjoy on our campus green.
Sanitization. Hand sanitizing stations will be located at each entrance into Christ Chapel. We will also sanitize the pews/door handles/etc. during lunch.